Looking for the perfect gift for a special woman in your life? Here's 22 unique gifts for women that are sure to bring a smile to her face.
Sometimes it's hard to find a gift for for someone so special to you. This list is a mix of fun, unique and functional items! I hope you find the perfect gift for her!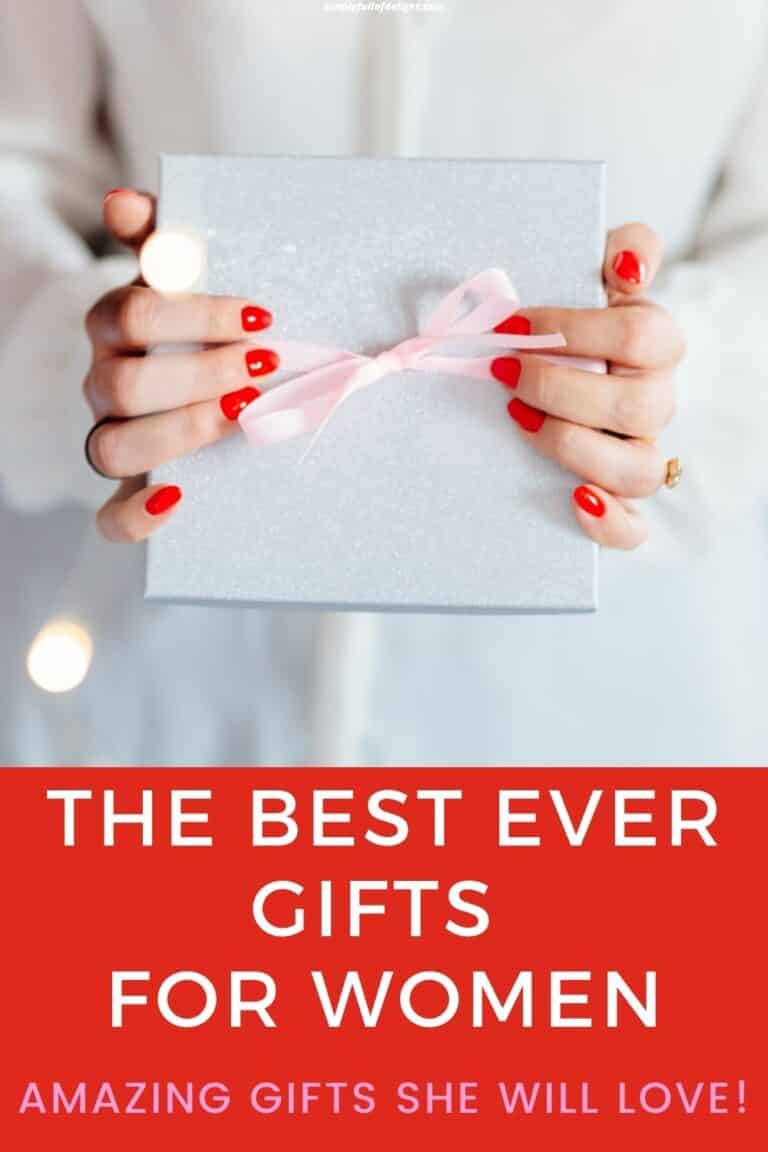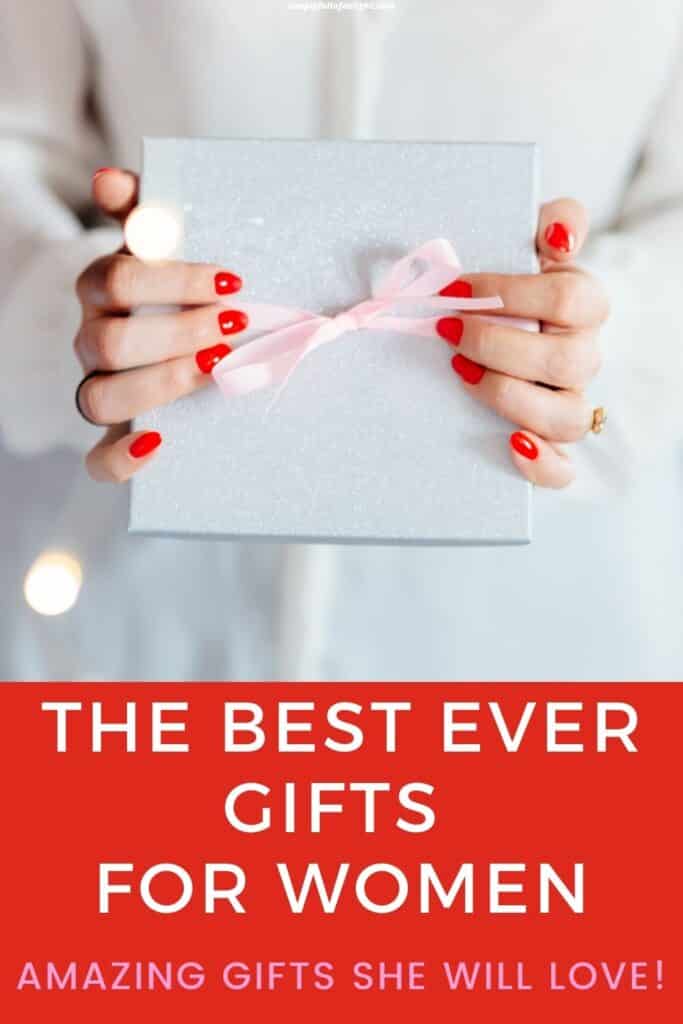 Disclosure: This post contains Amazon and Etsy affiliate links. If you click on the link and purchase an item from that site, I may receive an affiliate commission.

1) Personalized Bag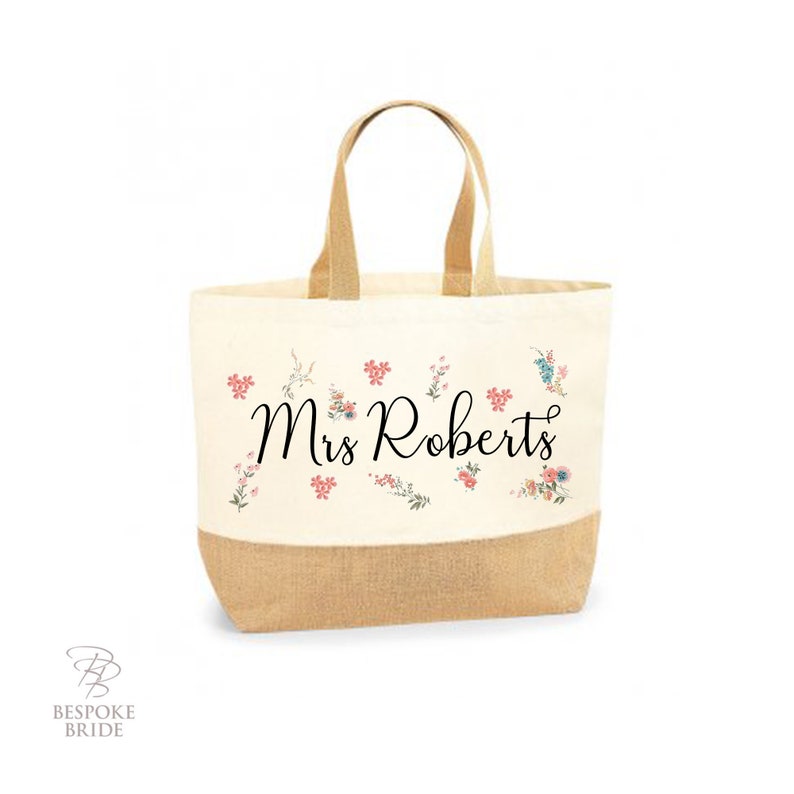 This adorable Personalized Tote Bag is by Bespoke Bride on Etsy.
Perfect for carrying things to work or on the weekends, this gorgeous tote is sure to be loved and used a lot! With tons of options for size and colors, you are sure to find the perfect one.
2) Essential Oil Diffuser Bracelet
This Essential Oil Diffuser Bracelet is perfect for the woman who is into Essential Oils!
This bracelet holds the oil of her choosing and diffuses it throughout the day. You can't beat the price on this beautiful, functional bracelet. This version comes with a few trial size bottles of essential oils.
3) Umbrella
Every woman needs an extra umbrella, and it's even better when it's her favorite color! These EEZ-Y Compact Travel Umbrellas have a windproof construction and an automatic open and close button. There are lots of beautiful ones to choose from including both neutrals and vibrant colors!
4) Tool kit
I can't tell you how many times I have needed a screwdriver, but I didn't want to have to hunt through my husband's vast collection of tools for one item. This tool set is perfect for my every day needs around the house. I love the convenience of having my own set and I love that it's pink! No mistaking whose tool is whose!
5) Chocolates
Chocolates are a common gift for women, but one that most ladies will enjoy! Ferrero Rocher Chocolates are wonderful. The assortment pack is great because it contains a variety of flavors.
6) Yeti
I had my first Yeti cup experience this past summer and it was a game changer!
I borrowed my husband's Yeti at camp. Every morning we would fill it with ice and literally the same ice was there in the evening. It was amazing!
This Yeti cup is even more amazing as it is dishwasher safe. If you really want to take the gift up a notch, add on a straw lid.
7) Blanket Throw
Surprise her with a super soft AmazonBasics Sherpa Blanket.
Perfect for curling up on the couch during the winter months.
This would pair well with a gift of coffee or a book!
8) Laptop Tote bag
This Tote Bag is perfect for the anyone who has a laptop.
If she needs to carry her laptop to work or takes it on weekend trips, this bag is both beautiful and functional.
It is available in several other colors too!
9) Personalized Bracelet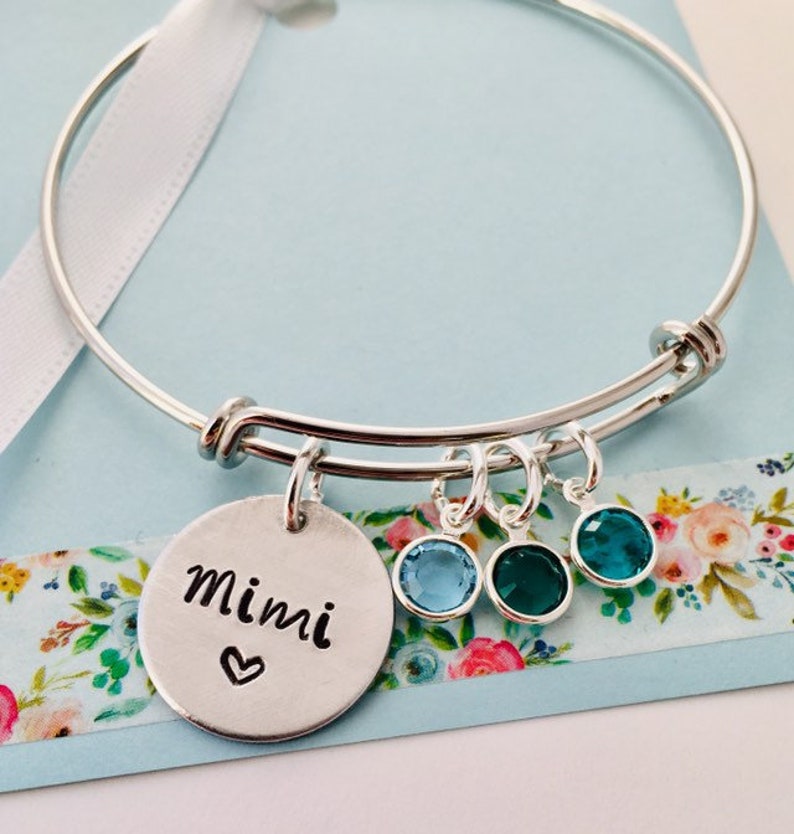 This beautiful custom birthstone bracelet by Uniquely Imprint on Etsy would make a special gift for mom or grandma!
You can pick the colors of the birthstones along with the personalization on the charm. What an amazing gift!
10) Reusable Thermal Shopping totes
This 2 pack of Insulated Reusable Grocery Bags will be her go-to for grocery shopping trips. Perfect for keeping hot foods hot, or cold items cold.
Great for days when she wants to pick up cold items in 2 different stores.
11) Personalized Necklace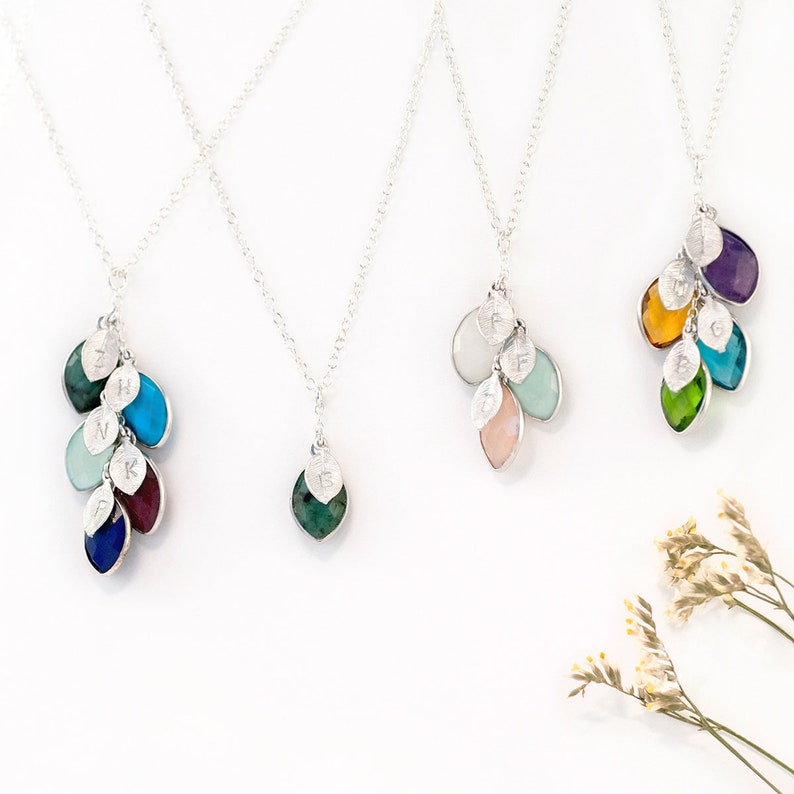 These beautiful personalized necklaces  are by Delezhen on Etsy.
The number and color of stones can be customized to symbolize each of her children and their birth months.
Tiny leaves can be added with each child's initial. What a beautiful gift that is sure to bring a smile to her face.
12) Study Bible
I was delighted the year my husband surprised me with this NIV Study Bible.
I love how it includes historical bits of information to help me understand the time periods better.
If you want it engraved with her name go to Christianbook.com, there's lots of choices of color/binding/translations.
If she already owns an awesome bible, consider a devotional book. Priscilla Shirer has several good ones.
13) Camera Upgrade
The Canon EOS Rebel T7 is a great camera for anyone who loves to take pictures. It gives professional looking results to amateurs, like myself!
I love being able to take professional looking photos of my family without paying a photographer.
If you want a full set with bag and tripod, check this other camera set out.
14) Cast Iron Dutch Oven
This Lodge 6 Quart Enameled Cast Iron Dutch Oven is a wow gift for any cook.
It's very versatile. You can broil, braise, bake or roast in the oven.
Or you can use it to sauté, simmer or fry on the stove top.
15) Succulent Gift Box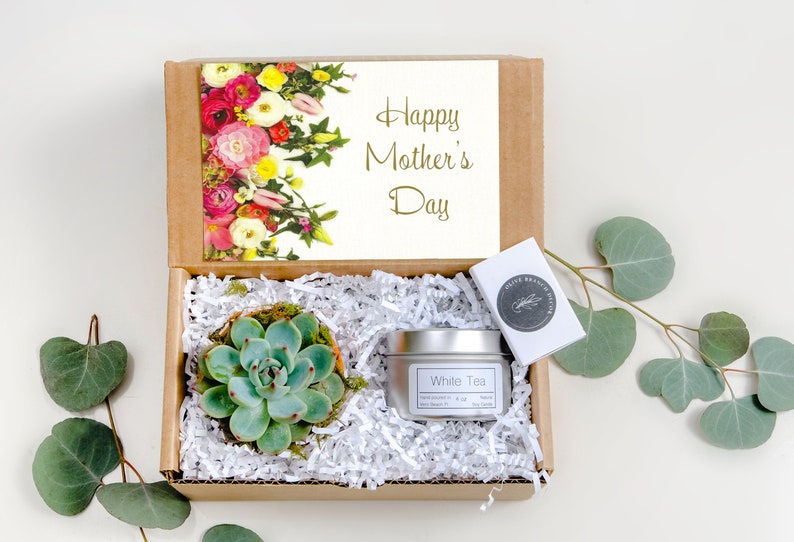 This amazing succulent gift box is from Etsy shop Olive Branch Decor.
This is an amazing gift for the one who has everything.
Packaged neatly in a gift box, she will receive a candle and a live succulent plant.
16) Amazon
Amazon has lots of great gift ideas. Check to see if the woman you are shopping for has an Amazon wish list. You can surprise her with something that she truly has been wanting.
My husband once bought me tons of items off my wish list for a big birthday surprise.
Or you could give the gift of an Amazon Prime membership or simply an Amazon gift card.
17) FitBit
A Fitbit is a great gift for anyone who is on the go. It's great for tracking your steps, distance, calories burned, and active minutes.
It also acts as a watch and it subtly reminds you to make time to get up and get moving during the day.
There's lots of colors and alternate design options!
18) Cricut Explore Air 2
If she's into DIY, she will be delighted with a Cricut!
She can create anything including cards, personalized shirts, home decor, and so much more!
I enjoy using mine to make personalized stickers for my small business and fun custom t-shirts.
If she already owns a Cricut, you could give her an assortment of vinyl and crafting supplies or a Cricut Heat Press.
19) Book Sleeve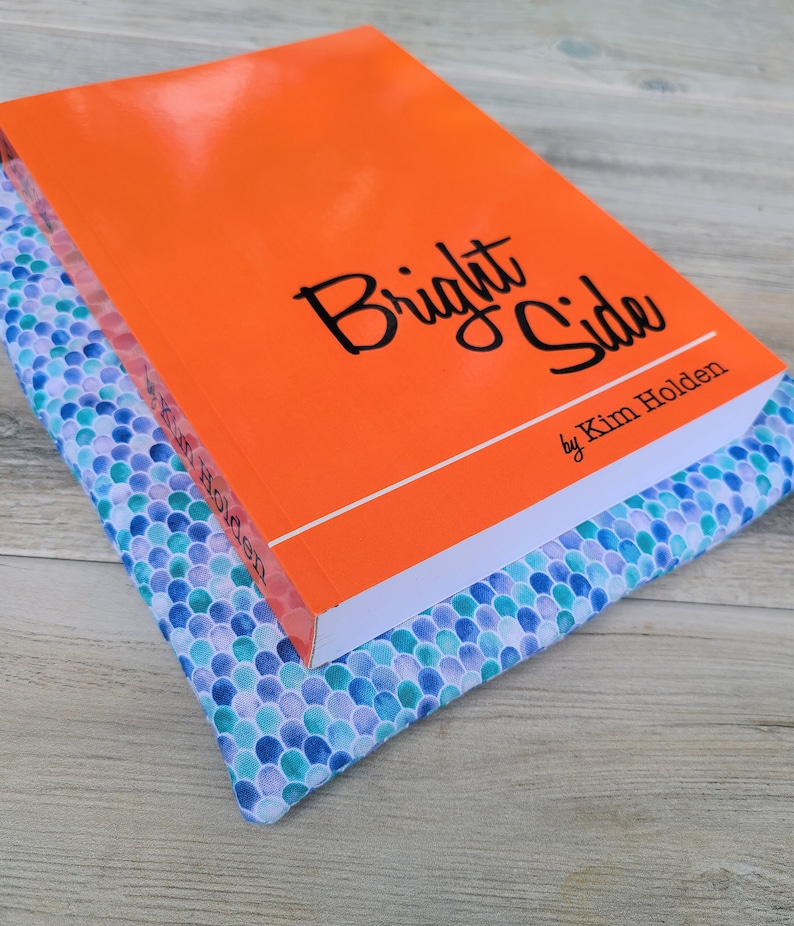 A book sleeve by Wonderland Book Sleeve on Etsy is the perfect gift for the avid reader! Book Sleeves are used to protect books or a tablet/Kindle when you are on the go.
No more cracked screens or bent books or pages! With so many fabrics to choose from you will find the perfect one to suit her tastes.
20) Welcome Wreath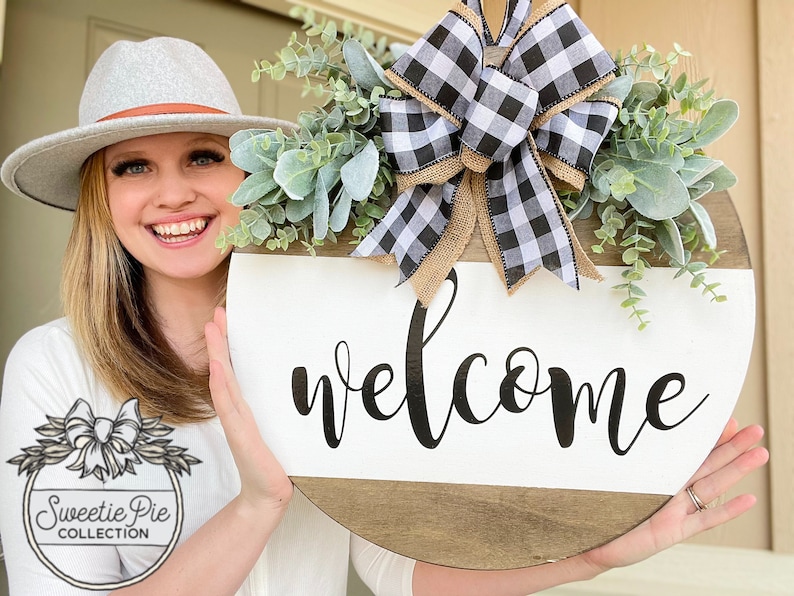 This Welcome Wreath by Sweetie Pie Collection on Etsy will be her new favorite home decor item!
With rustic charm and functionality, she will love using this to welcome her guests to her home.
Many more colors and styles are available. You'll find pop culture references, funny signs and more!
21) Scripture Wall Art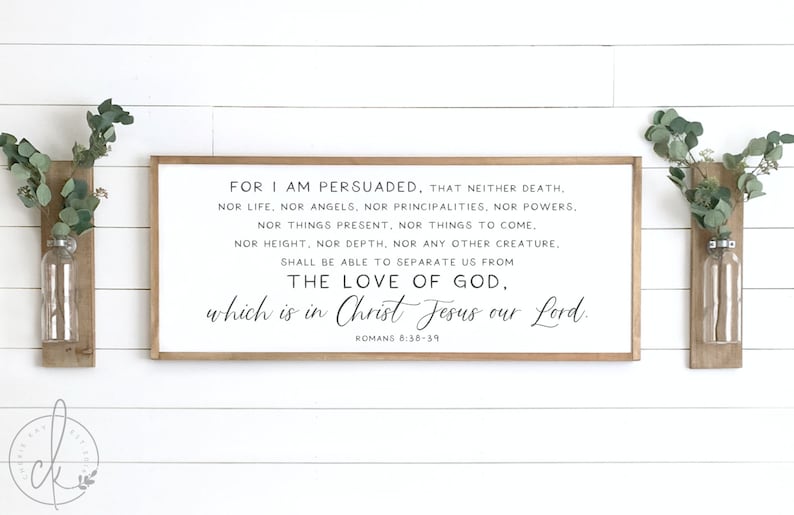 This beautiful Scripture Wall Art is by Cherie Kay Signs on Etsy.
Perfect for displaying one of her favorite Bible verses and giving her daily encouragement.
Many other options for signs and home decor can be found here.
22) Snack Gift Box
These Snack Gift Boxes by Bunny James Boxes make a fun and functional gift for women.
You can find snack gift boxes to fit a variety of diets and preferences including vegan, keto, gluten free, paleo, high protein, and more!
I love that this gift is consumable and that if she loves it, you can return to this gift idea again and again!
I hope you found some amazing ideas for unique gifts for women! Drop a comment below about your favorite womens' gift ideas!
Related Posts
Check out all of my other Gift Guides Here.