Looking for a stay at home mom side hustle? If you're searching for an extra source of income, you're in the right place!
I'm a full-time stay at home mom with 4 kids, so my days are already very full. But I make spaces in my day, during nap and after the children go to bed, to do a little bit of side hustle.
Here's 7 ideas to help you make a little more money on the side. 
** Disclaimer: As an Etsy associate and as an Amazon.com Associate, I may earn from qualifying purchases made by readers clicking my affiliate links at no extra cost to you.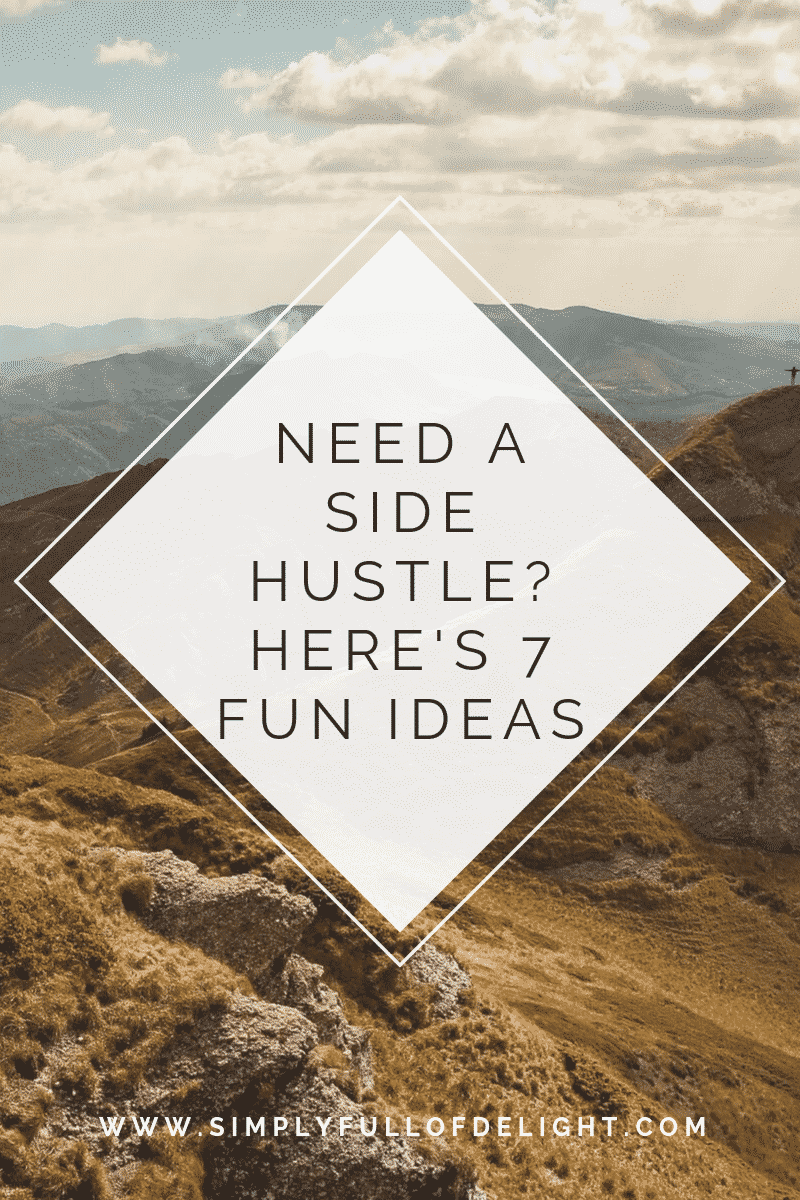 1. Etsy
My first ever side hustle as a stay at home mom was launching my Etsy shop Baby Delights. I made and sold all kinds of baby gifts including tag blankets, teethers, bibs, tutus, washcloth lollipops, cupcake boxes, and more!
If you have an artistic or creative side, Etsy might be a great fit for you! Or, if you are loving Pinterest crafts, why not sell them? If you have a Cricut, turn those fun little projects into extra cash! You can find out all about Etsy by visiting Etsy.com.
If crafts aren't your thing, Etsy still may be a great option for you. You can sell vintage items (20 years or older) or sell craft supplies as well. Etsy has a very helpful and vibrant online community and I have really enjoyed getting to know other small business owners from all over the United States as well as sellers from other countries.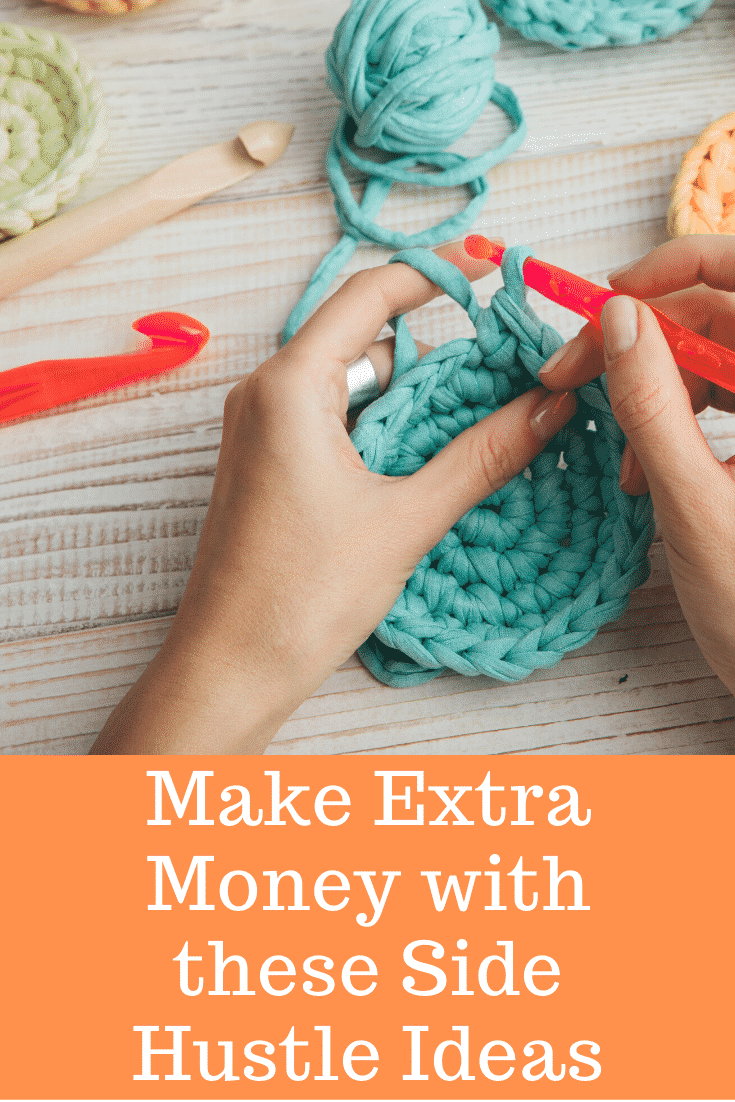 2. Ebay
If you have extra items lying around to sell, Ebay could be a great fit for you. I would suggest looking up items to make sure there is a market for that particular item first. In general, I have found that Ebay is a great place to sell impeccable like new clothing and name brand items.
You probably won't have much luck unloading your cheap kids clothing, but I've found that the nicer brands do sell. I know it's tempting to set an auction at .99 to start, but I have never found that to work in my favor. I find I am always better off to set the auction at the price I am happy to sell at. Very often items will not sell the first round, but rather after relisting a few times the right buyer will come along.
In general, it does not cost to list and relist, but rather Ebay takes a cut from the sale at the end. They will take a significant portion, which also includes the shipping costs, so make sure you factor that into things.
I find that it is not worthwhile to take the pictures, measure clothing, upload pictures, edit them, make the listing, check on the listings throughout the week, and then ship them unless I am making a significant profit.
However, Ebay is a great option when you have something you know is of worth. In looking through some of my mom's old clothing, I found a vintage denim jumpsuit that I was able to sell for over $70. Some items that tend to sell well are: vintage toys, video games, dvds, fitness trackers, iphones and accessories for phones. There is also a "trending" page on Ebay, you can check to see what people are looking to buy.
3. Retail Arbitrage
Retail Arbitrage is when you buy something for a low price and resell it at a higher price to make a profit. Believe it or not, many of the items you buy off of Amazon are from Retail Arbitrage.
If you happen to be good at finding great deals, this may be a great fit for you! To learn more about the ins and outs of selling on Amazon through Retail Arbitrage, check out the guru of selling on Amazon here.
***Disclaimer: As an affiliate for RankIQ I may earn an affiliate commission if you click my affiliate link at no additional cost to you.
4. Blogging
Blogging can be a great way to earn money on the side. Money can be earned by affiliate links and ads.
You can also create items such as printables, workshops, and e-books to sell as well. The key to a successful blog is finding your niche and creating valuable content within that niche.
Passion, expertise, and hard work are not a guarantee to success as a blogger. Your content has to be valuable and be of interest to a large group of people.
There is a huge learning curve and LOTS to learn to get traffic to your site. I've found that using a simple SEO optimizing tool like RankIQ can be very beneficial.
RankIQ helps you find the best keywords that you can easily rank for and then makes SEO super easy with it's content optimizer.
It even helps you construct the best title possible for your article to increase the chances of getting clicks to your site. If you are thinking about blogging, definitely check out RankIQ.
It made all the difference in my success as a blogger!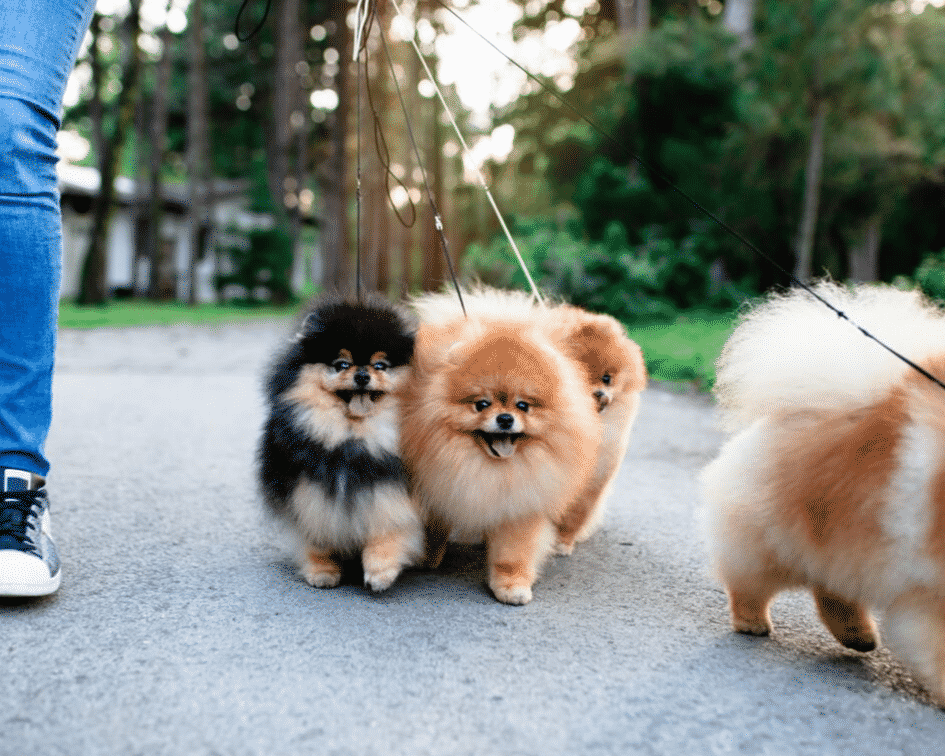 5. Side Jobs
There are so many side jobs that can be done as a Stay at Home Mom Side Hustle. Many are so odd, you probably wouldn't even know the job existed.
My husband and I scored an amazing side job when we were newlyweds. We put up advertisement posters at a local mall. There were usually 10-12 posters a week, and we got $10 a poster. It took about 2 hours each week, but the payout was awesome and we were able to work together, so it was a pretty sweet side hustle.
Some people clean houses for upwards of $10 an hour. You can offer babysitting or full-time care for another child. Or, you might qualify to be a substitute teacher, or help with an after school program.
You may find work mowing yards, walking dogs, giving music lessons, or helping out part-time at a local store.
Check your local job boards and newspapers. Let other people know you are looking for a side job. Sometimes the best jobs are found through a connection.
6. Craft Shows and Farmer's Markets Side Hustle
If you like to make crafts, refinish furniture, paint ornaments, sew, or anything of that nature, a craft show might be a good fit! I have found that the most profitable shows are in the fall right before the holidays. People are ready to open their wallets and look for gifts. Read my article on Tips for Selling at Craft Shows Here.
If crafting isn't your thing, you might try growing extra veggies in your garden to sell at a local Farmer's Market. Some farmer's markets allow vendors to sell craft items as well. Check for craft show and farmer market opportunities locally by going to news station calendars to find a local calendar of events.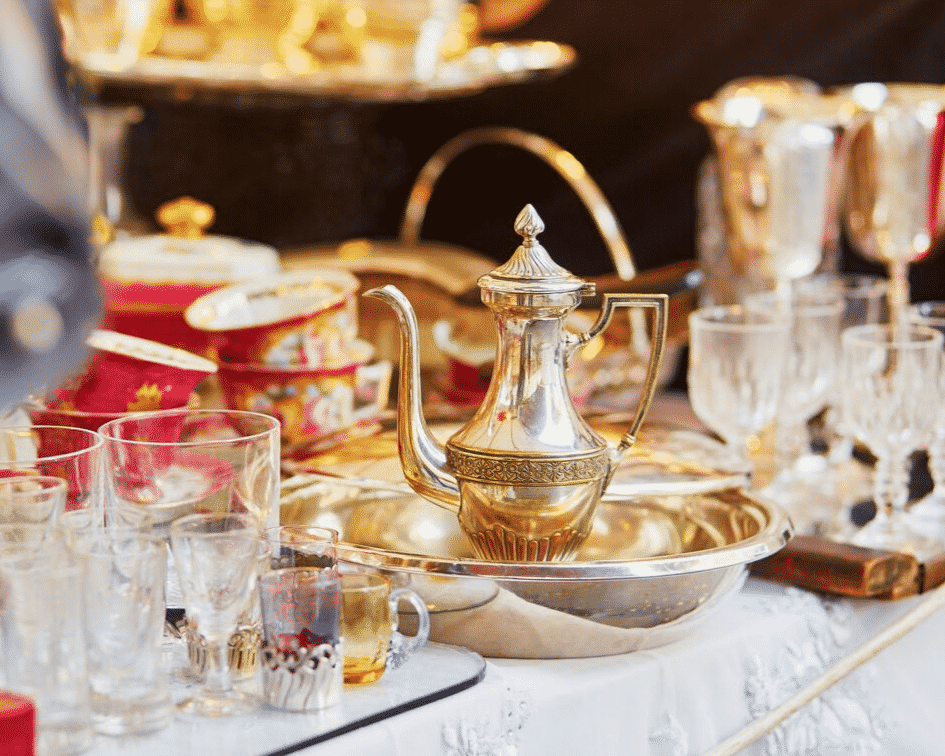 7. Flea Market & Antique Stores
If you have an eye for what sells or you like the idea of setting up a booth to sell items, a flea market or antique store booth can be a great source of extra income. Check with a local store to get an idea of how much a booth is and the requirements to set up. Some markets are seasonal outdoor events and other markets are stationary stores that are open year round.
The profits can be good with low overhead, low start up cost, and a flexible schedule. You can sell items you find at estate sales, yard sales, auctions, thrift stores, Craigslist, Facebook, and your own attic. Visit a flea market or antique store to see if it will be a good fit, check competitors prices to make sure you are pricing items accordingly, and if possible talk with other vendors to see if they are happy with the foot traffic and sales.
That's it! 7 Stay at Home Mom Side Hustle Ideas! If you'd like to read more about making money from a side hustle, hop over to Sunshine and Rain and check out her post on how she makes money from her sofa!
Be sure to check out my other articles:
First Year of Blogging – What I've learned!