Father's Day is coming up quick. If you want a homemade card for dad or grandpa, here's some free printable Father's Day cards to color!
Father's Day is a great time to let dad and grandpa know how special they are!
These free printable Father's Day cards for kids to color are the perfect way to bring a smile to dad or grandpa on this day!
This free printable coloring card is perfect for younger kids in preschool as well as kindergarten and first grade, but kids of all ages can use the templates to make the perfect Father's Day card.
Free Father's Day Cards to Color Templates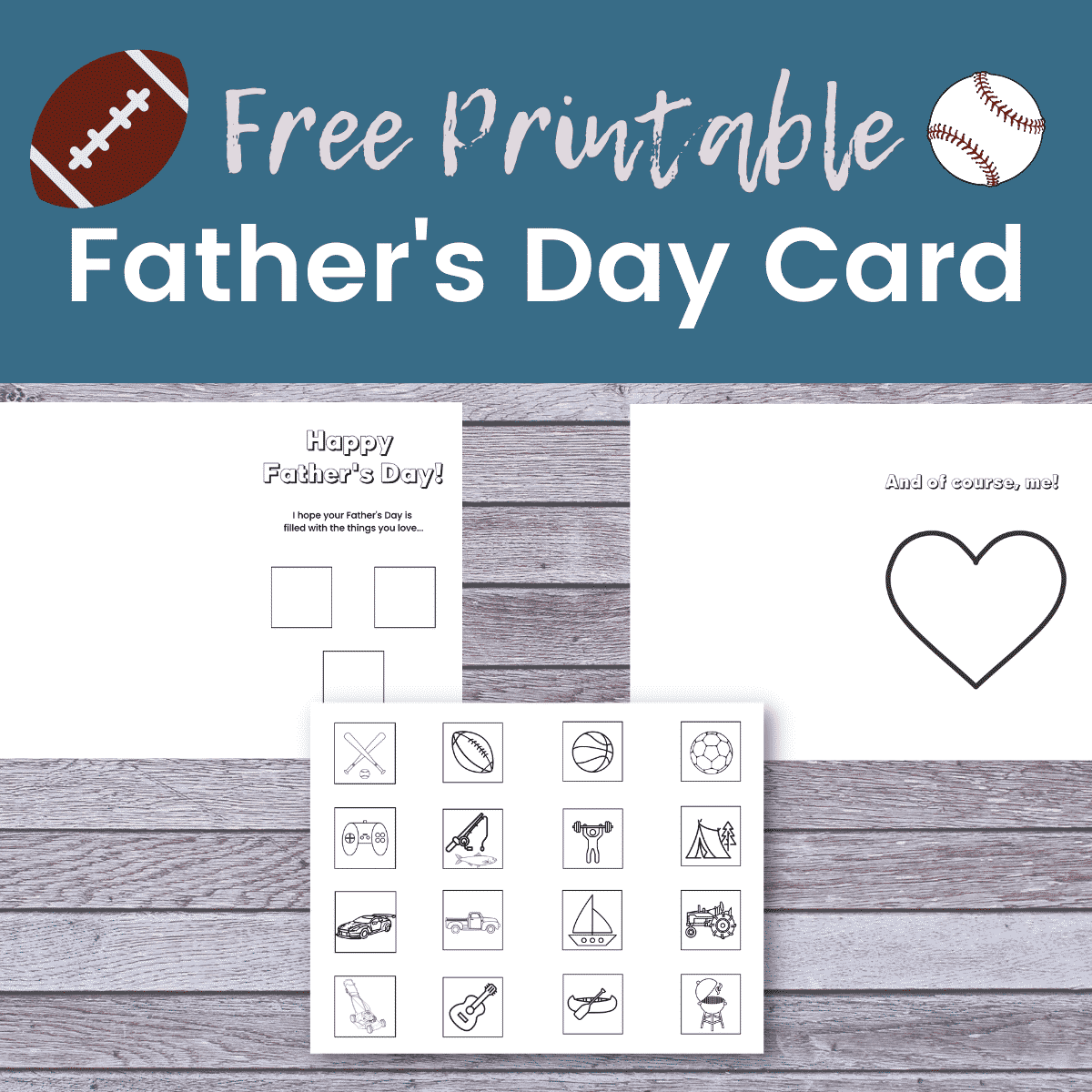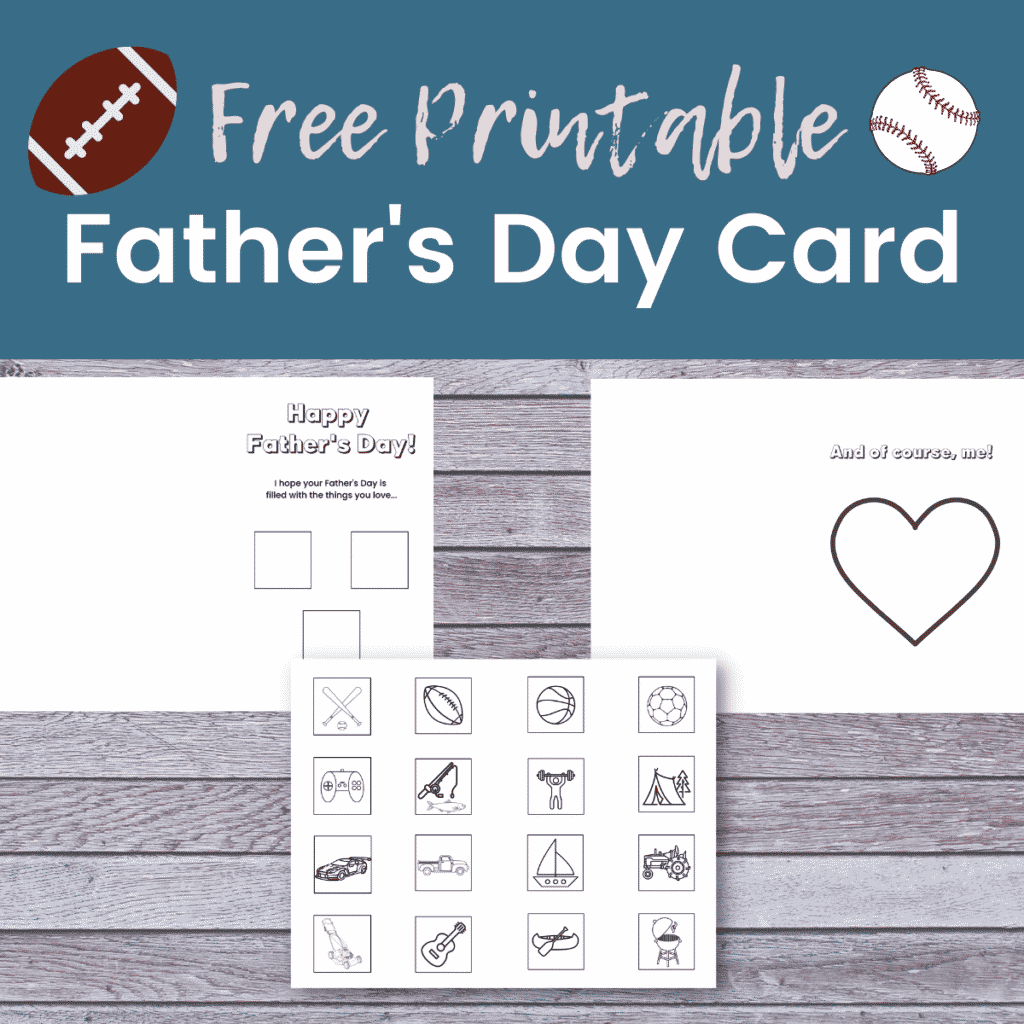 The printable cards say:
Happy Father's Day!
I hope your Father's day is filled with the things you love…
And of course, me!
There's a printable with different designs for the child to pick 3 items that dad loves.
You'll find a little bit of everything including sports, hobbies, and more.
My hope is that each child will be able to make the perfect card that is personalized for dad's special day.
Supplies to make Father's Day Card from Kids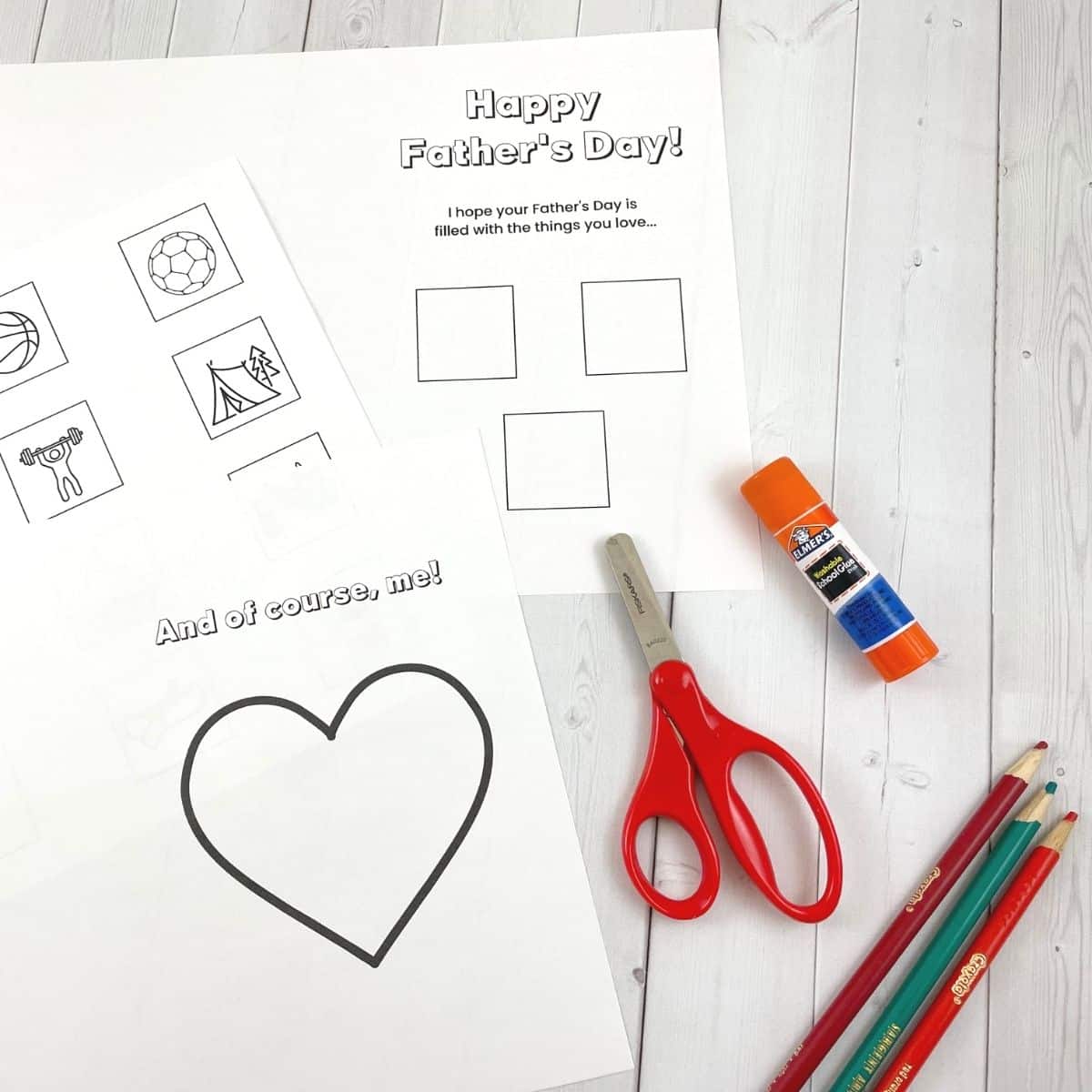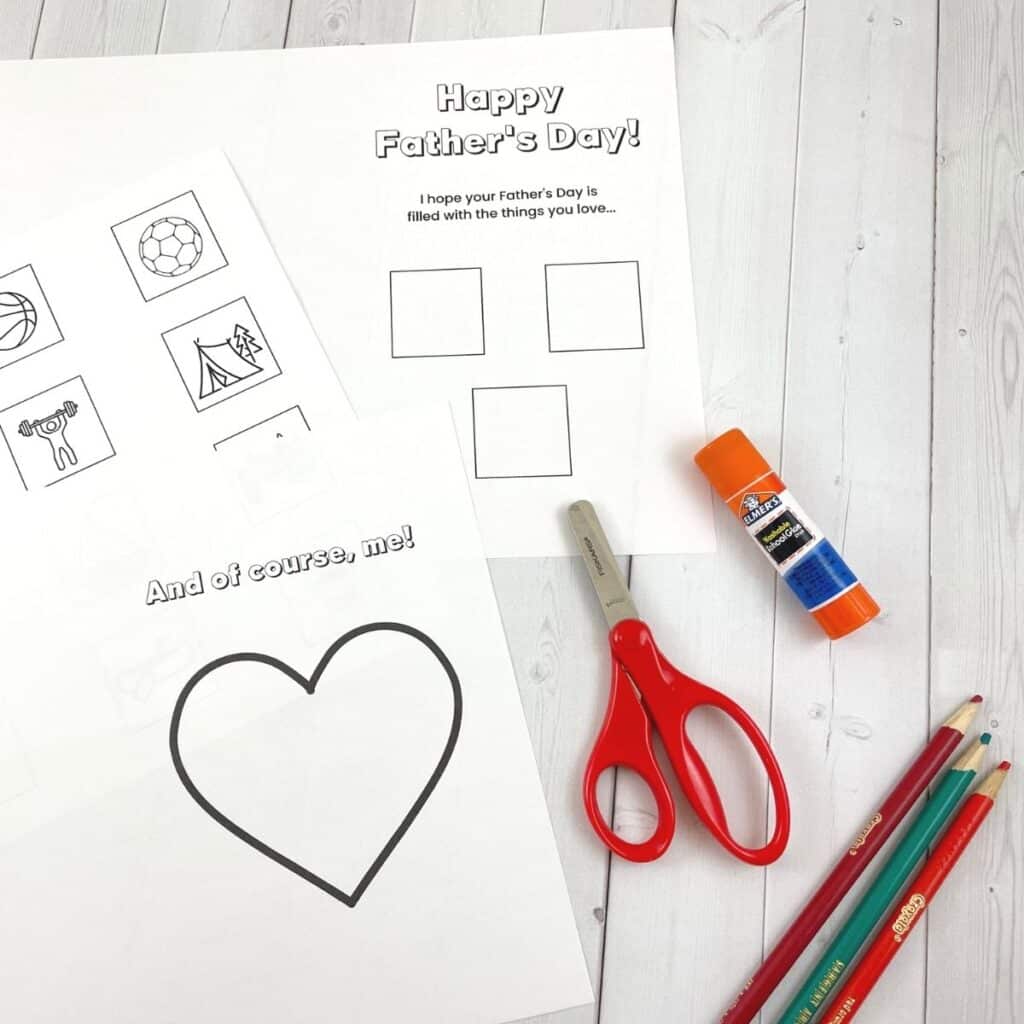 You will need the following items to make this Father's Day Card:
** Disclaimer: As an Etsy associate and as an Amazon.com Associate, I may earn from qualifying purchases made by readers clicking my affiliate links at no extra cost to you.
How to Make Father's Day Card for kids to Color
First, print out the Free Father's Day Card to Color printable.
There are 3 pages.
You may wish to print page 1 and then reinsert the page back into your printer to print page 2 on the backside.
I simply printed both pages and folded them together.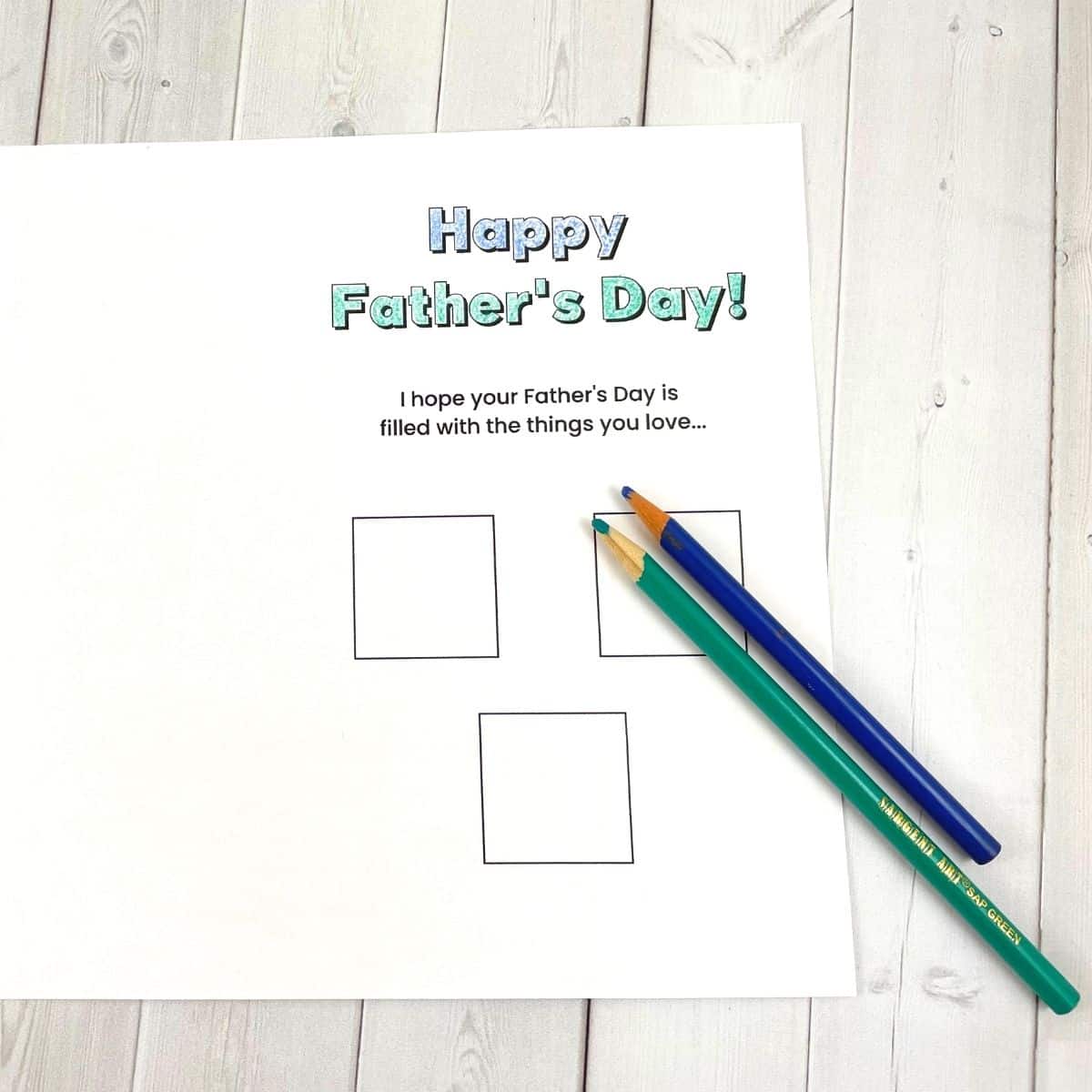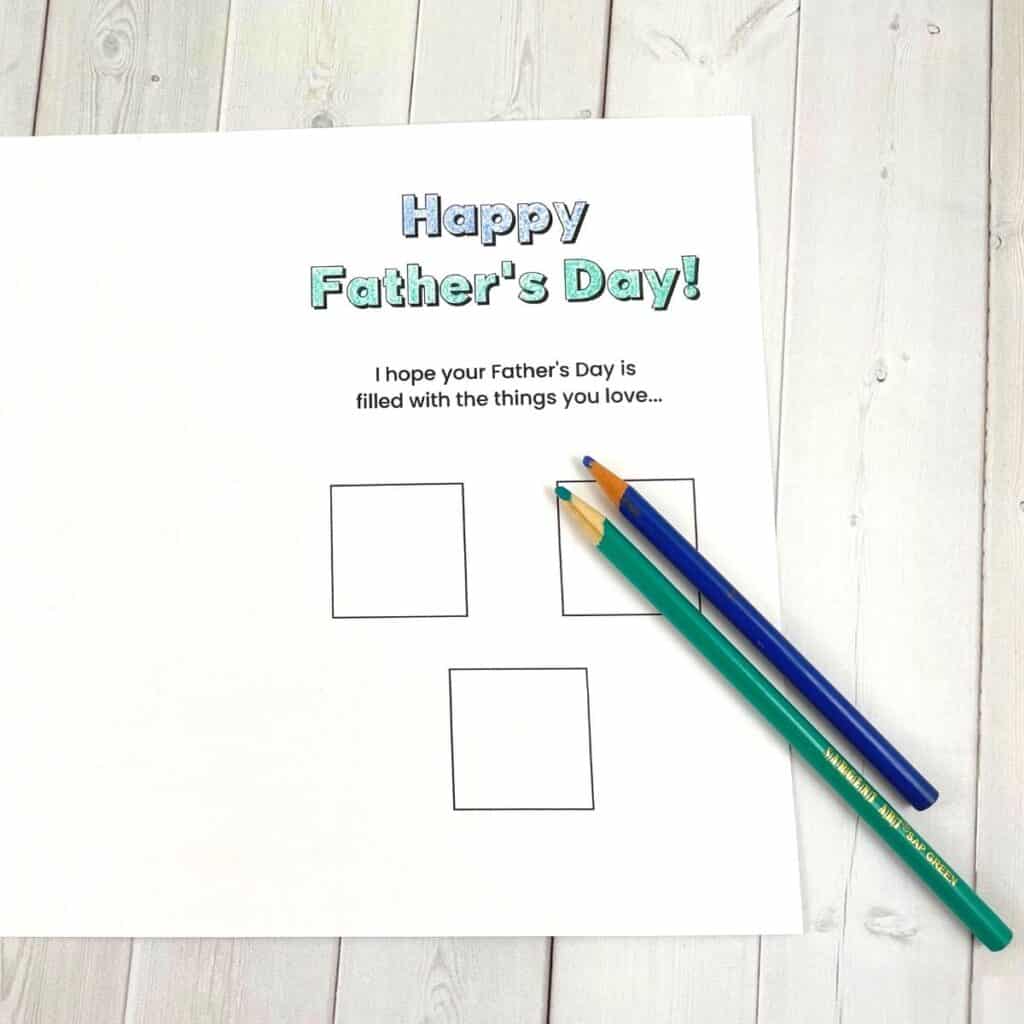 Have your child color the bubble letters on the front of the card that say "Happy Father's Day!"
Next, provide your child with the page that has all of boxes containing items on it.
Have your child pick 3 boxes to color.
You may wish to have them use colored pencils as many of the items have fine details.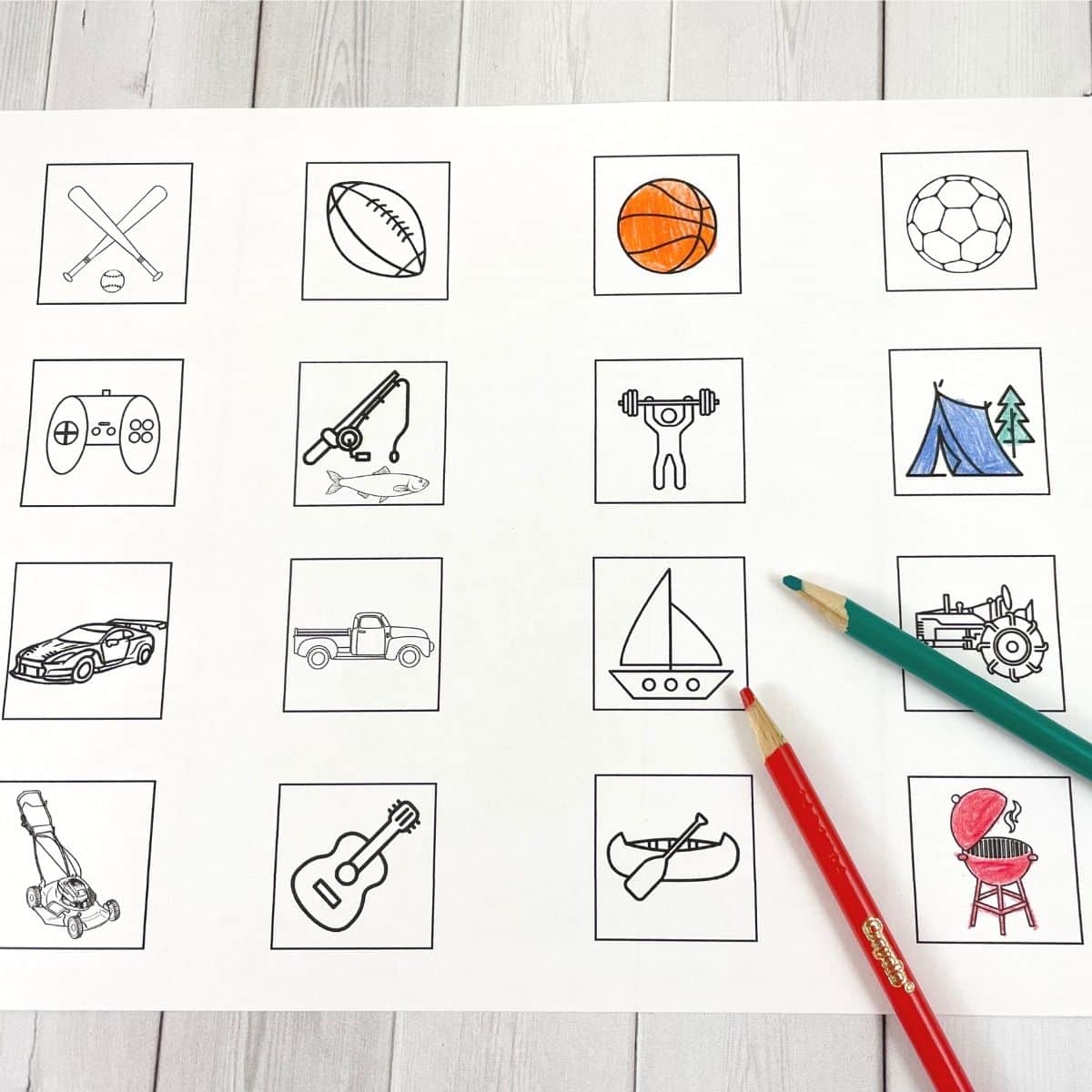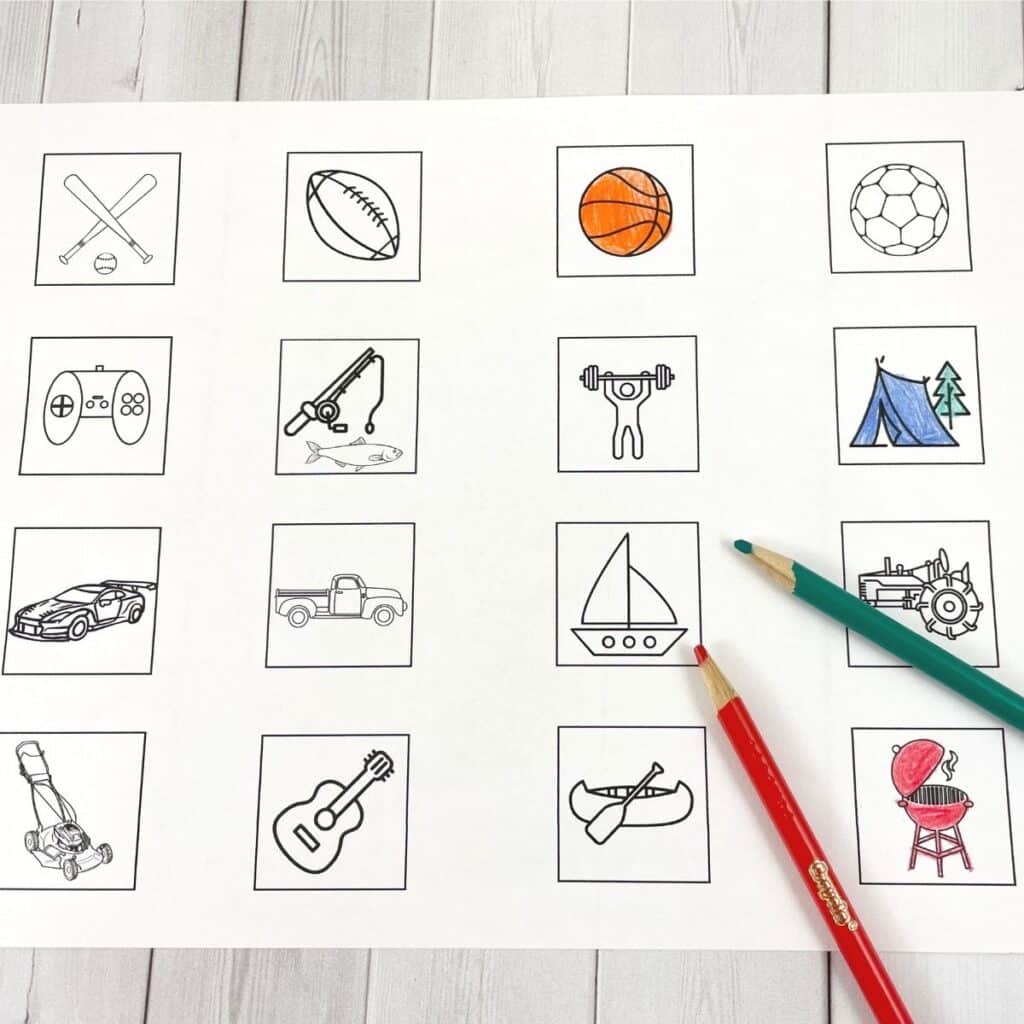 We choose to color the camping tent, the basketball and the grill.
Next have your child carefully cut out the 3 squares that they colored.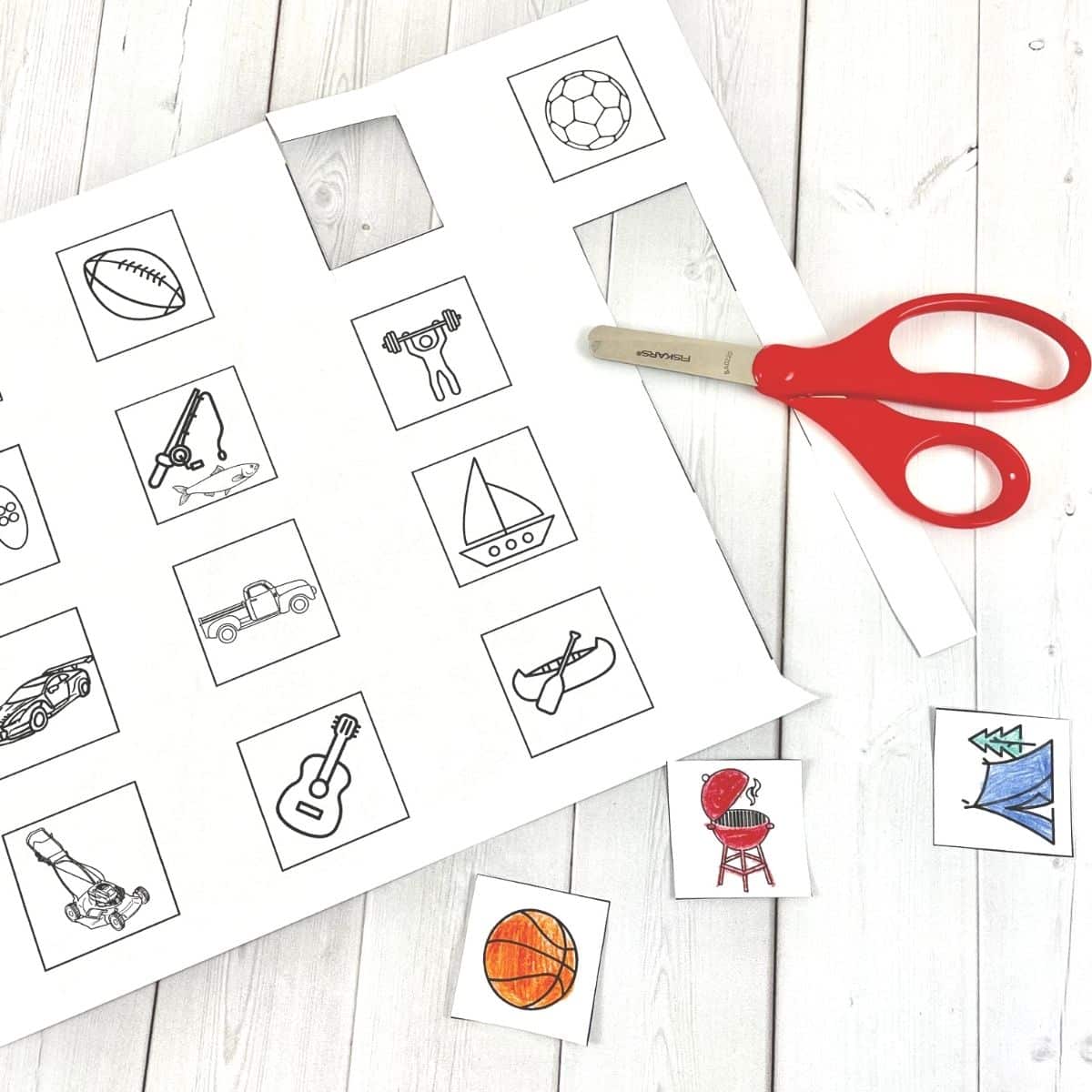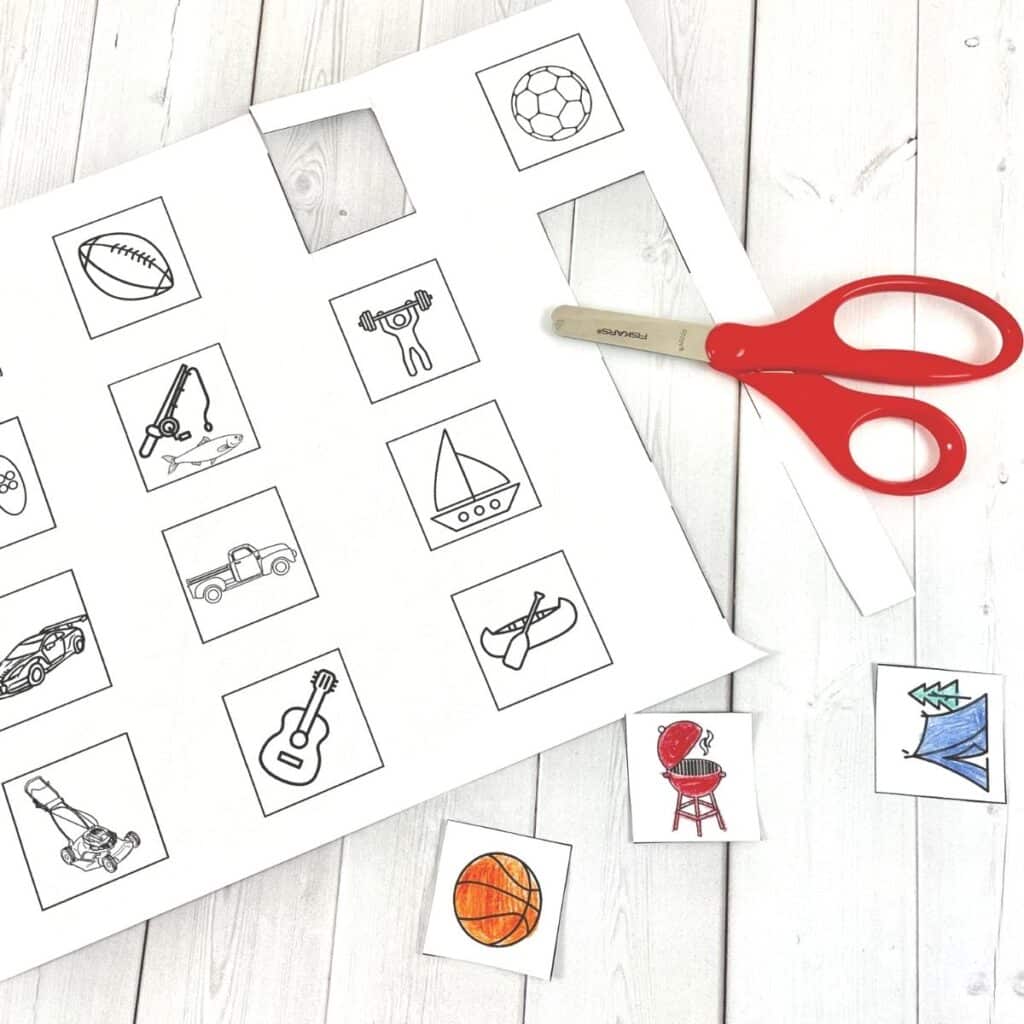 Now it's time to add the 3 squares to the front of the card.
A glue stick is perfect for this! Just a dab will do!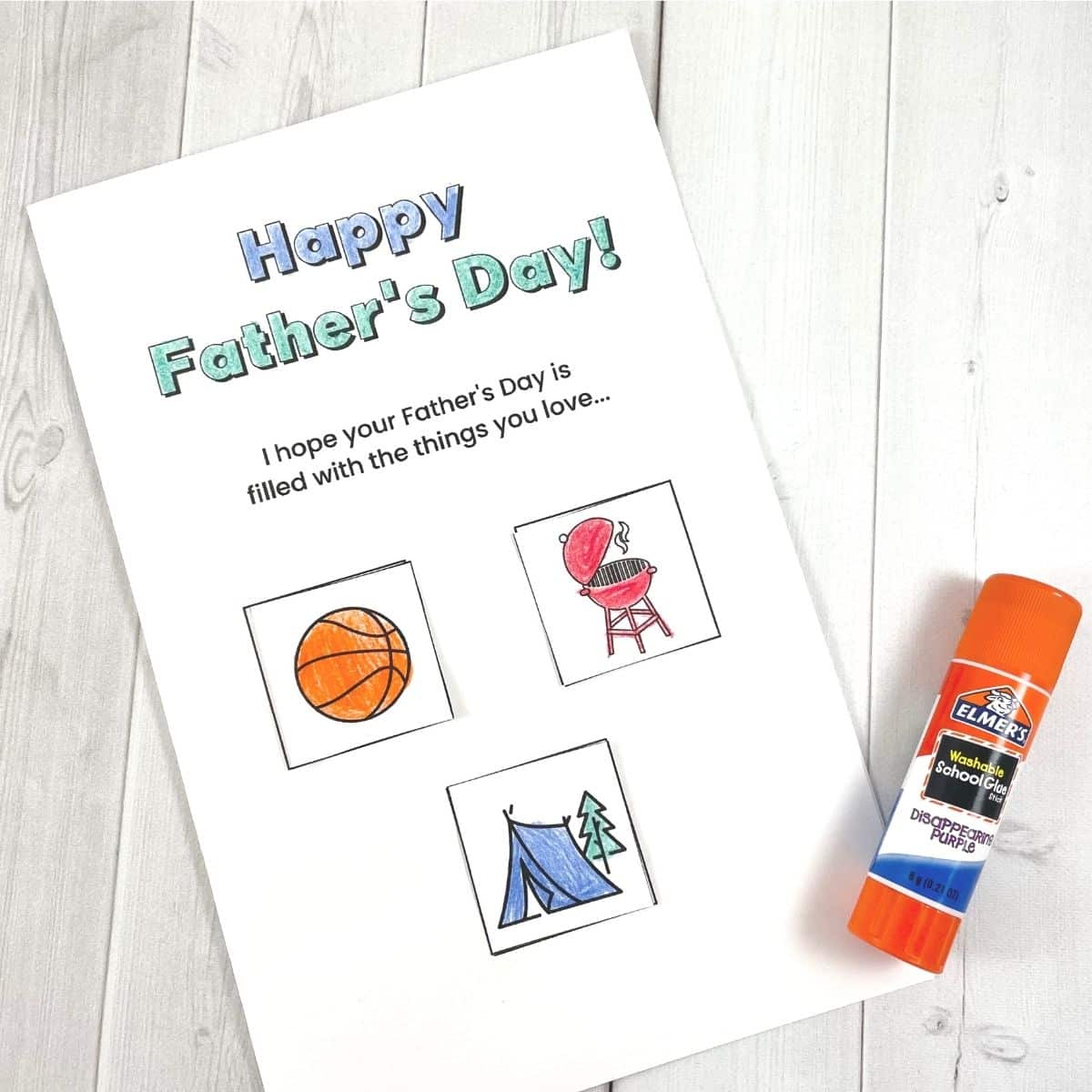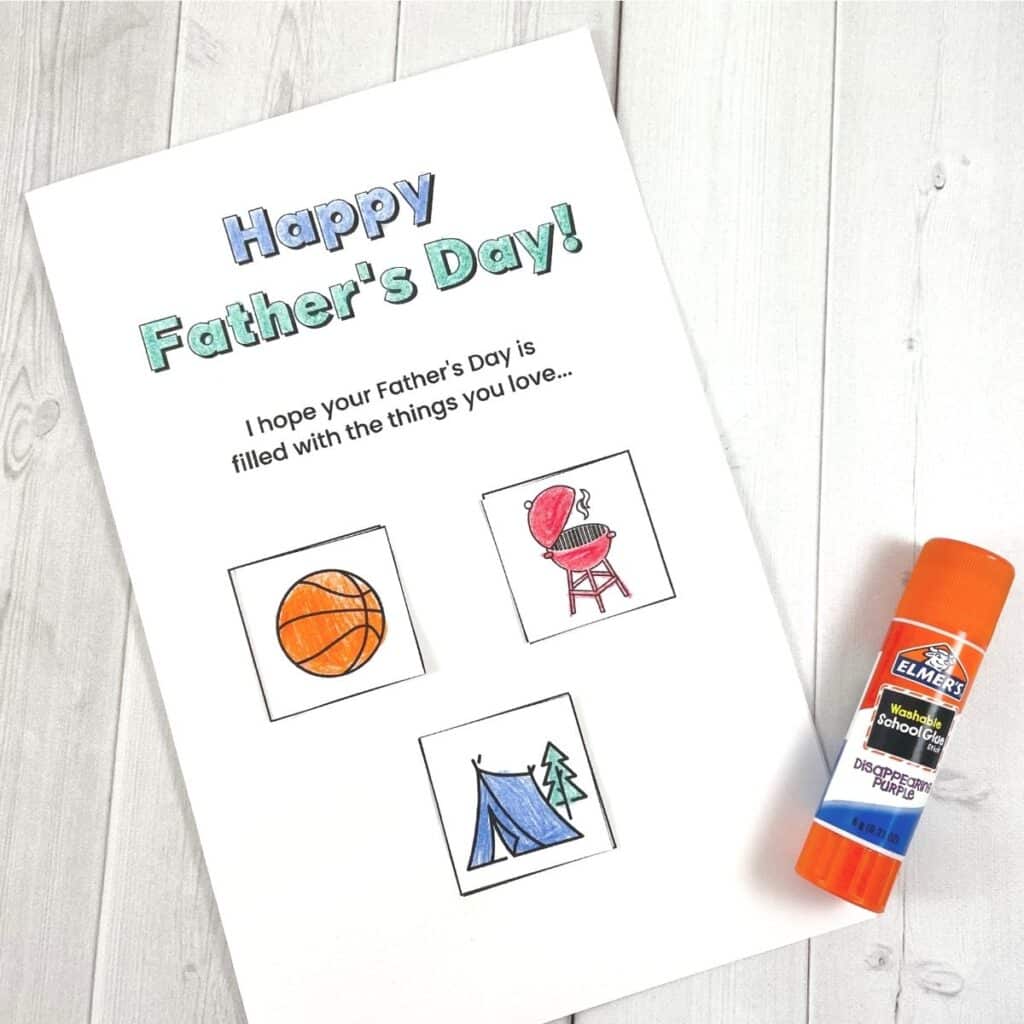 Next open the card and add a picture of your child inside the heart.
You can choose to use a real photograph or your child can draw themselves inside of the heart!
Kids can color the inside of the bubble letters as well.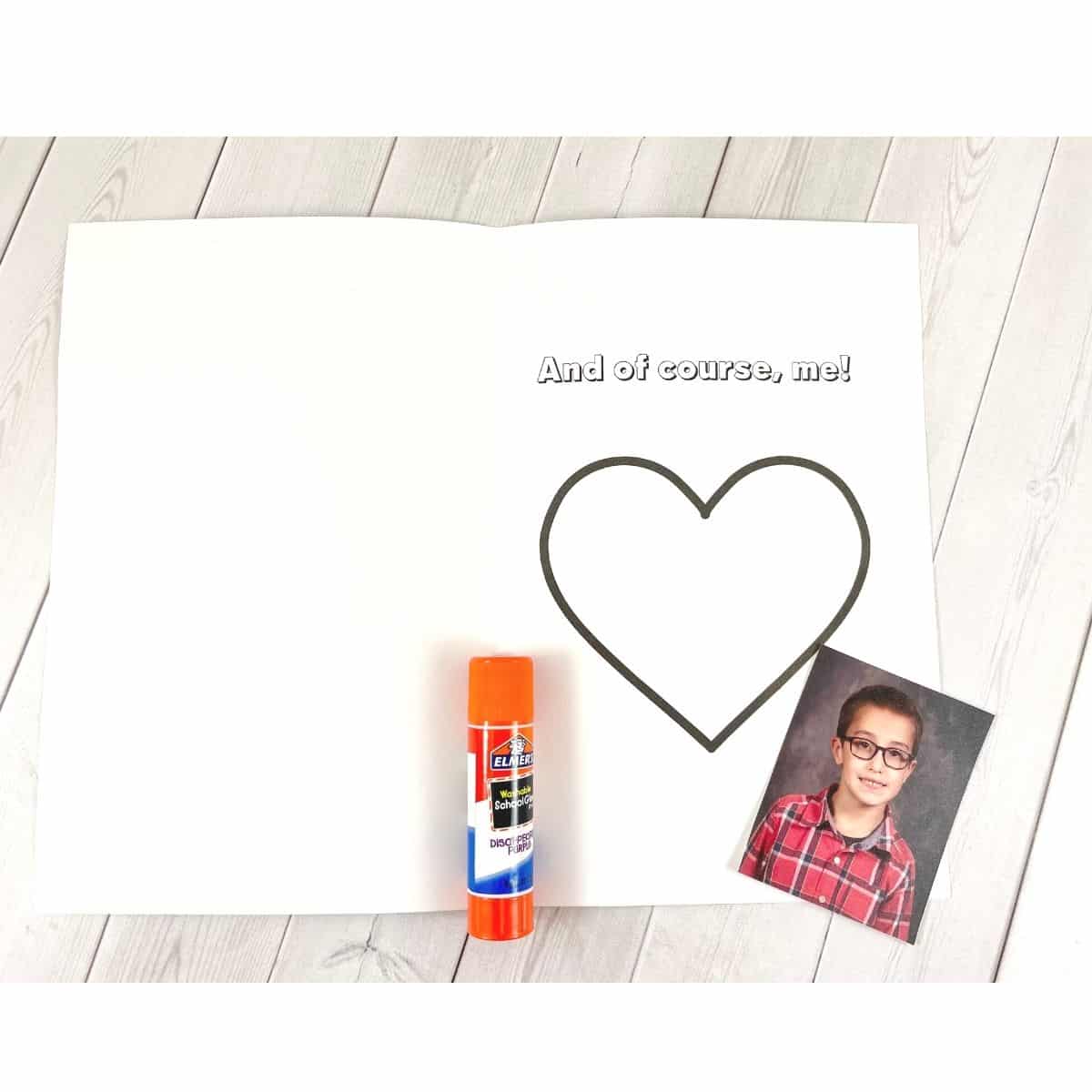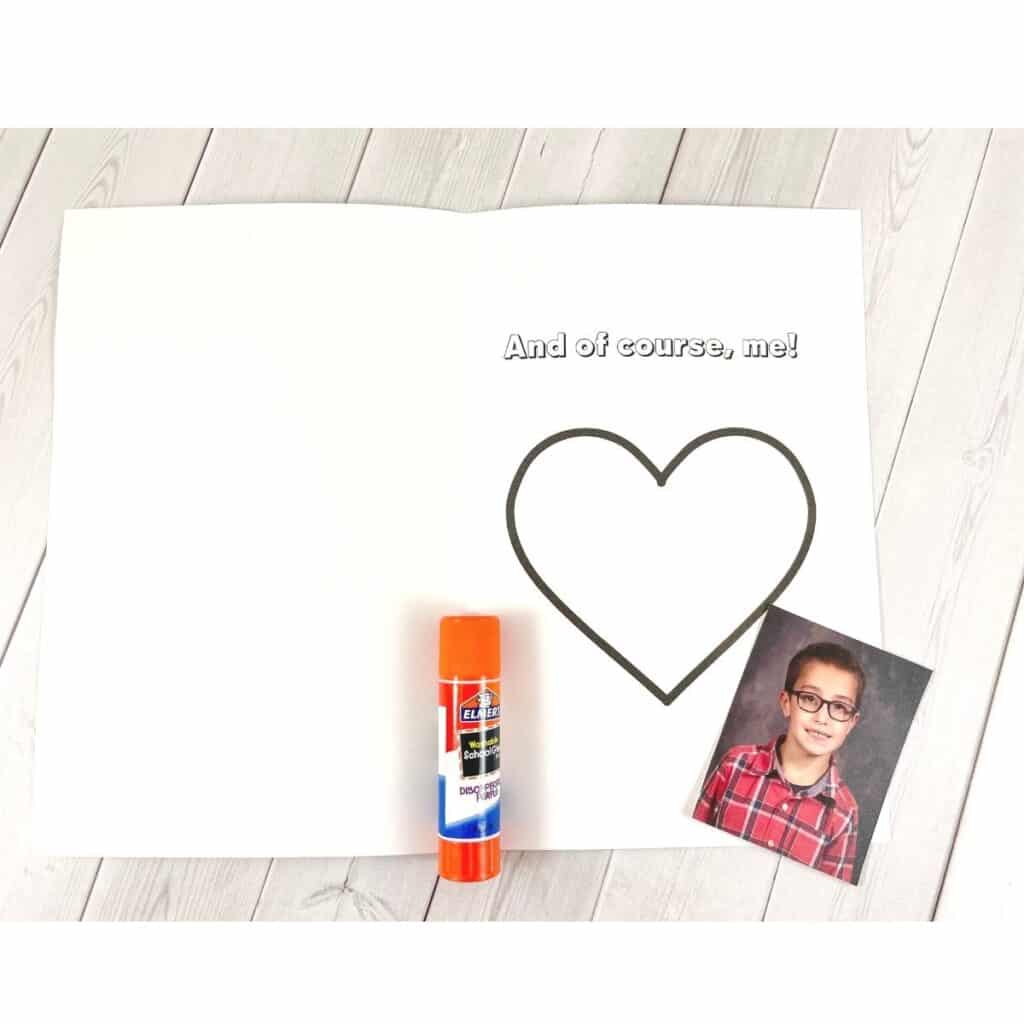 And….it's finished!
This would work well for preschool fathers day cards or as Father's Day cards from kids of all ages!
Print the Free Father's Day Card
All of my kids really enjoyed this art project for Dad and loved personalizing it with his favorites!
You can grab the free printable Father's Day card to color down below.
You'll receive instant access to this Father's Day free printable card by clicking the black download button.
More Father's Day Activities for Kids
Want more ideas for Father's Day?
Be sure to check out these Free All about Dad and All about Grandpa Printables!
Kids can share everything they know about Dad or Grandpa. It's sure to bring a smile and a laugh!
Learn how to make a Personalized Ceramic Mug for Dad here! It's even dishwasher safe!
Perfect for pairing with these free printable Father's Day cards to color or this adorable Father's Day Poem Printable.
You can find tons of amazing Father's Day Craft ideas here including cards, paperweights, printable gifts and more!
Need a gift for dad or grandpa? Don't miss these awesome gift ideas for Father's Day.
Want to save this free printable fathers day cards idea for later?
Pin the image below!