With May 5th just around the corner, it's time to start planning some fun Cinco de Mayo activities! Here's a free Cinco de Mayo Coloring Page for your kids!
If you aren't familiar with Cinco de Mayo here's a little info to fill in the gaps for you!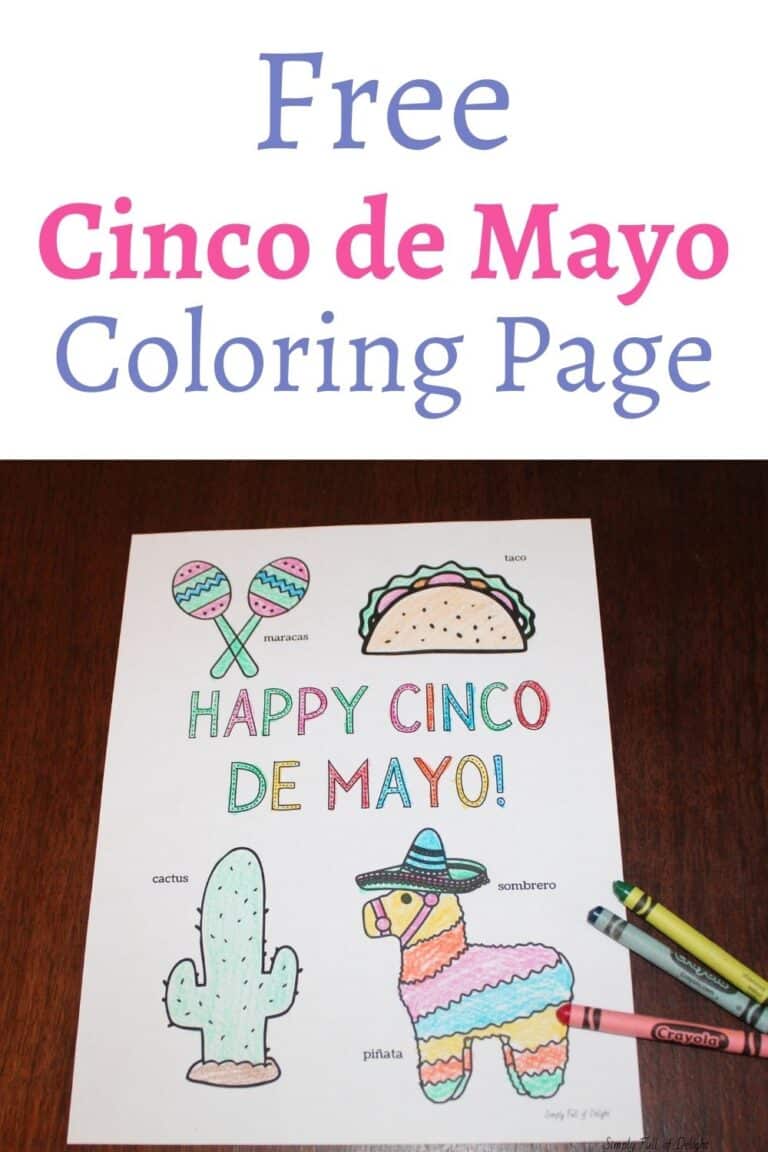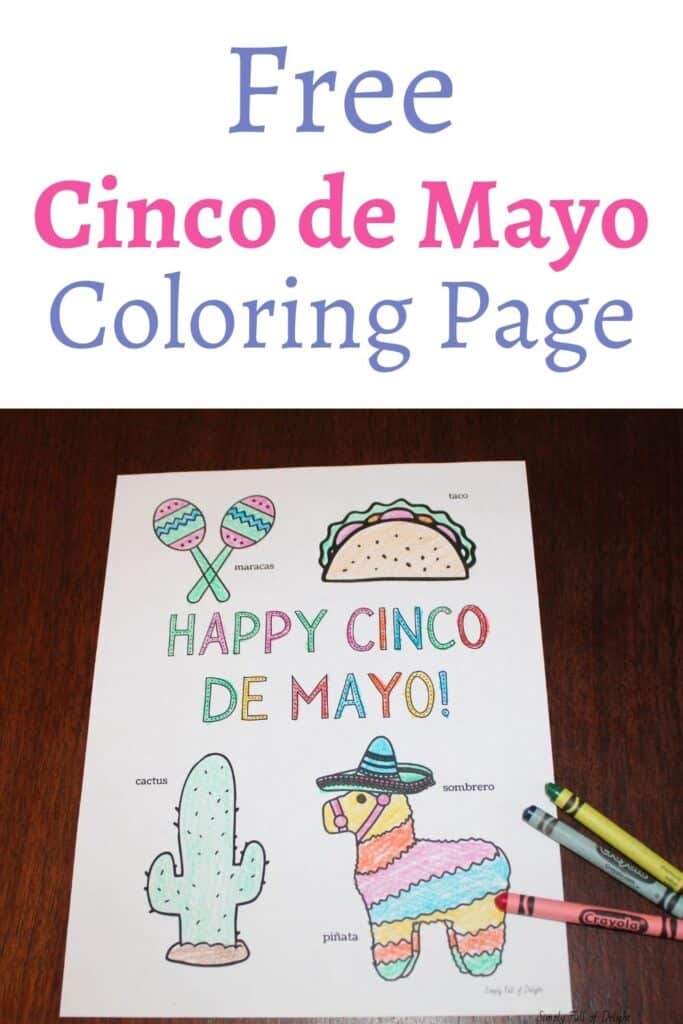 What is Cinco de Mayo?
According to History.com, Cinco de Mayo is a holiday on the fifth of May that celebrates the Mexican army's victory over France at the Battle of Puebla during the Franco-Mexican War on May 5, 1862.
It is also known as Battle of Puebla Day. This battle was a symbolic victory for Mexico and boosted support for the resistance movement.
It is NOT Mexican Independence Day, despite popular belief. Mexican Independence day is September 16.
Oddly enough, Cinco de Mayo is a minor holiday in Mexico. However, in the United States, Cinco de Mayo is widely celebrated as a day to commemorate Mexican heritage and culture.
In areas of large Mexican-American populations, such as Los Angeles, Chicago, and Houston, Cinco de Mayo is marked with parades, mariachi music, and traditional Mexican foods and dancing.
** Disclaimer: As an Etsy associate and as an Amazon.com Associate, I may earn from qualifying purchases made by readers clicking my affiliate links at no extra cost to you.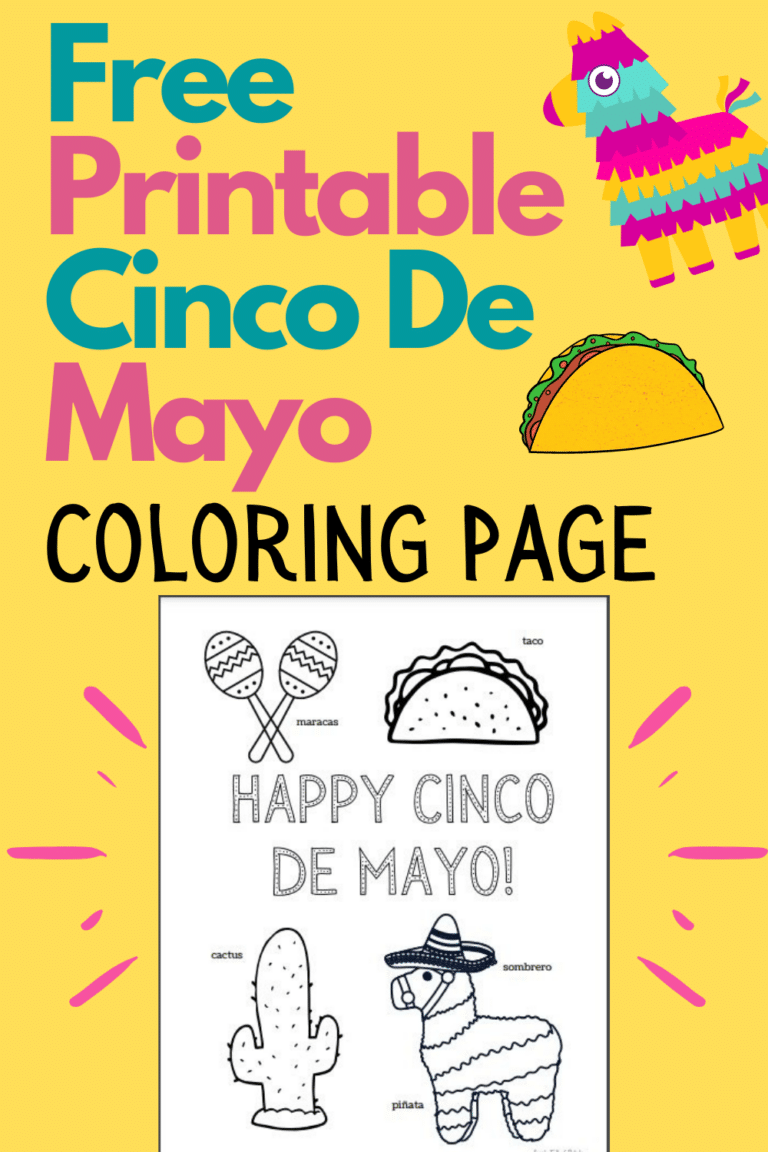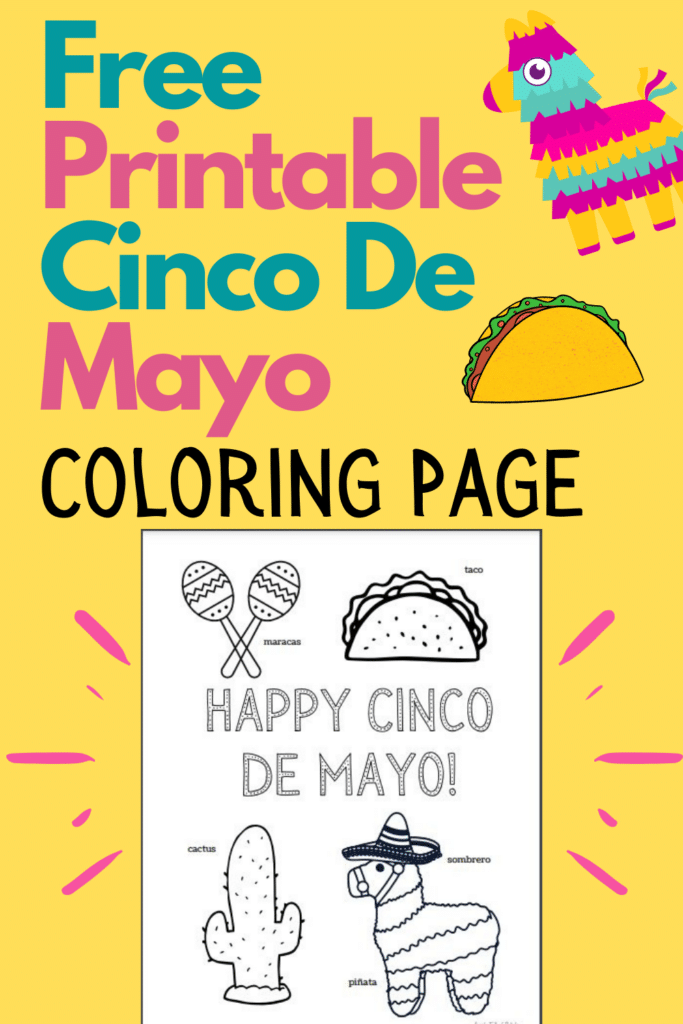 What are some ways to Celebrate Cinco de Mayo with kids?
1) Make a Traditional Mexican food with your kids!
One of my favorite Mexican foods to make with my children is this Fast and Easy Restaurant Quality Salsa.
It's so simple to make and really delicious.
I love that this recipe is not too time consuming as the tomatoes are canned, and the kids can help by plucking the cilantro leaves off the stem!
2) Read a Cinco de Mayo Book! Marco's Cinco de Mayo by Lisa Bullard helps small kids understand some of the history behind Cinco de Mayo as well as some of the traditions during the celebration.
Check out this book and more Cinco de Mayo books here.
3) Let your kids pretend cook – This adorable Melissa and Doug Taco and Tortilla set is perfect for pretending to serve up Mexican food for Cinco de Mayo!
4) Let your kids put on a Cinco de Mayo parade!
This Melissa & Doug Band-in-a-Box has maracas, a tambourine and more!
5) Give your kids this fun Cinco de Mayo Coloring page! They can color it with crayons, colored pencils or markers.
Or, alternately, you could provide watercolor paints and let them paint it!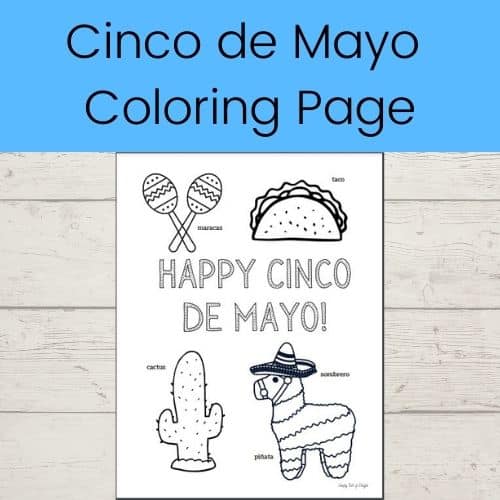 Free Cinco de Mayo Coloring Page
This Cinco de Mayo Coloring Page is great for introducing Cinco de Mayo to preschoolers, kindergarteners and lower elementary students.
The coloring page features the words "Happy Cinco de Mayo!" which can be colored.
There are 4 Mexican culture related items on the page.
You'll find maracas, a taco, a cactus, and a burro piñata wearing a sombrero.
Each item has been labeled to help introduce some easy Mexican culture vocabulary.
When you introduce this page to your kids or students, it might be helpful to show them an actual maraca, cactus, piñata and sombrero.
Seeing these items and being able to touch the items can really help the children understand and make connections.
If you don't have these items available, consider looking up a Youtube video to show the items in action.
(Always find videos and preview them before you show them to your kids – Just in case there's something inappropriate for young children.)
You can grab the free Cinco de Mayo coloring page below.
You will gain instant access to the free printable by clicking the download button.
If you enjoyed this article, be sure to check out the Kids Activities section of my blog! Happy Cinco de Mayo!