Looking for some funny books for kids? Here's some exceedingly funny stories for children that you will enjoy right along with your kids!
We try to make a point of reading to our children every night before bedtime. Three books before bedtime is our family's normal. (And if they are napping, you can add 3 more!) They hold us to that, so my husband and I have read a lot of children's literature!
I recently was looking through my kids' bookshelves and I noticed a common theme. Most of our family favorites are funny books. We all enjoy a good laugh! So whether you are looking for funny bedtime stories or some hilarious read alouds, you're sure to find a book that will make you laugh.
So, let's dive in! Here's 12 Funny Books for Kids.
Disclosure: This post contains affiliate links from Amazon and ads for several other sites. If you click on the link and purchase an item from that site, I receive an affiliate commission.
Those Darn Squirrels! by Adam Rubin is one of my favorite funny stories! A grumpy old man battles a group of squirrels who are eating out of his bird feeders. It's such a riot that our family also has the other 2 "Squirrel books" by Adam Rubin as well.
Mother Bruce by Ryan T. Higgins tells the story of a bear who quite by accident, and most begrudgingly becomes a mother to a group of goslings. Your kids won't catch some of the humor (are the eggs free range organic?) but there are plenty of funny moments that your children will enjoy as well!
Muncha, Muncha, Muncha! by Candace Fleming is the hilarious story of an old man who decides to plant a garden. He tries everything to keep a group of 3 bunnies out of his veggie garden. Your kids will beg you to read this one over and over!
Falling for Rapunzel by Leah Wilcox is a wonderful rhyming story about a prince who comes to rescue Rapunzel. But because she is in a tower, she doesn't quite understand him, so she keeps tossing the wrong things out the window. The ending is surprising and of course, hilarious!
Blue Hat, Green Hat by Sandra Boynton is a simple board book that will have your toddler laughing in no time! There are literally a handful of words on each page, but the pictures are where the humor lies! Perfect for little ones who don't have much reading stamina yet!
Dragons Love Tacos by Adam Rubin is the hilarious story about a boy who is hosting a taco party for dragons. He's told to make sure that he keeps the taco toppings mild…but things go awry…and as you can imagine, the dragons make quite a mess.
Don't Let the Pigeon Drive the Bus by Mo Willems is a funny story where the main character, the pigeon, talks directly to your child, begging them to let him drive the bus. Your child will be laughing all the way through. And if you enjoy this book, there is a whole series about this pigeon!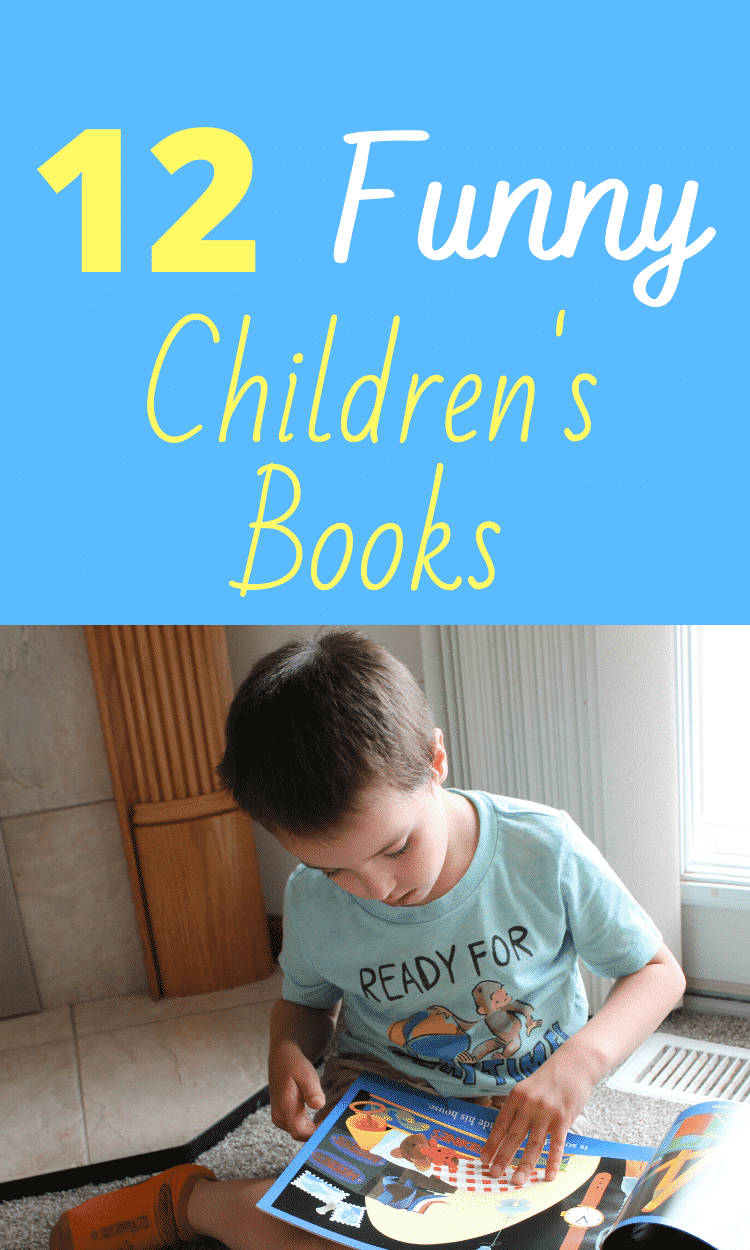 The True Story of the 3 Little Pigs by Jon Scieszka tells the classic story of the 3 Little Pigs from the perspective of the wolf. Make sure your child has read the original first through, so they understand the humor!
Mouse Mess by Linnea Riley is one of my all time favorite read aloud books! This is the story of a mouse who makes a terrible mess as he explores a kitchen in the middle of the night. It's a simple rhyming book with just a few lines per page, but the beautiful humorous pictures and punchline make it so funny! I love reading this book when our family wants a quick, funny story!
Dogs Don't Wear Sneakers by Laura Numeroff is a book of silliness. The whole premise of the book is what animals don't do with hilarious pictures of animals doing those very things that you will never see them actually do. It's funny and great for all ages (even the youngest readers!)
If You Give a Moose a Muffin by Laura Numeroff is one of many in the "if you give a" series. These books follow the hilarious principle that "one things leads to another" with kids.
You Choose by Pippa Goodhart is an amazing Usborne book that asks the readers to "choose" something off of each page. The reader is asked to choose where they would like to live, or what they would like to wear. There are hilarious choices within the book that allow your child to show their own humor, such as choosing to live in a toadstool or choosing to sleep in a shoe, etc. It's a fun book that our whole family loves!
I hope you found some new funny books for kids! Our family owns each of these books and we read them ALL the time! If your family has a favorite funny book, tell me about it in the comments section!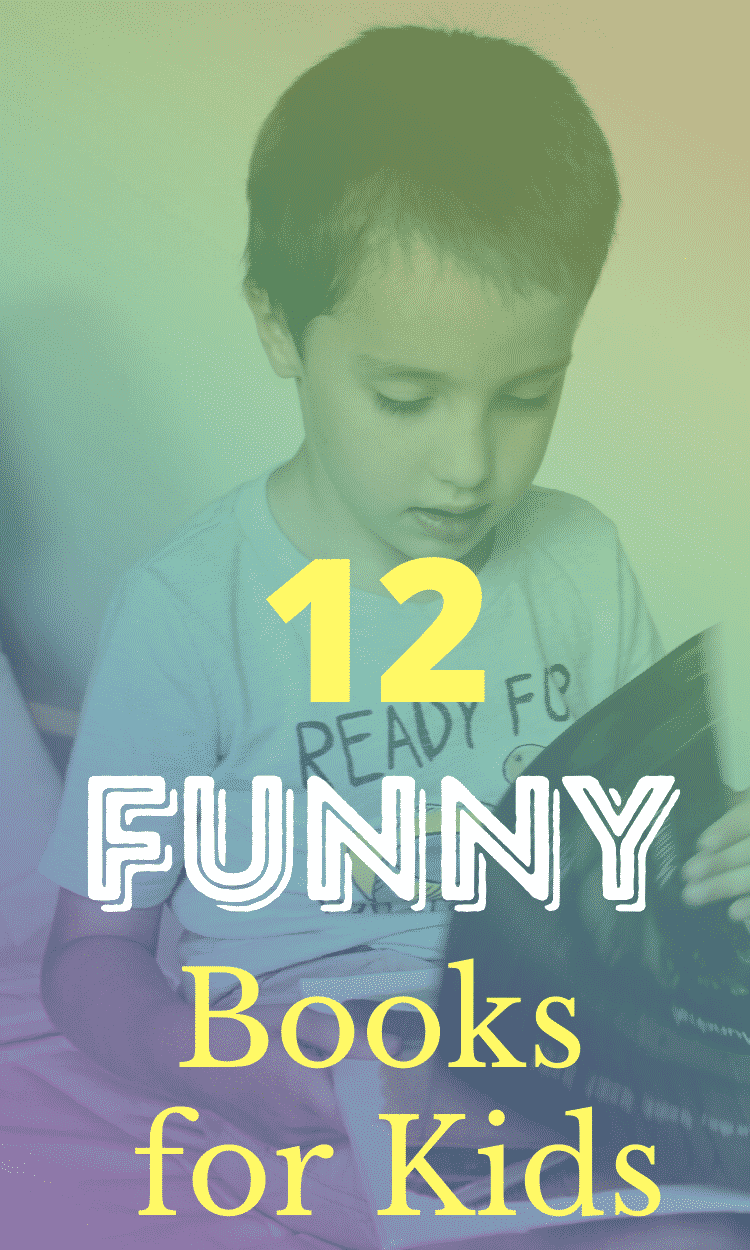 Other Articles You Might Enjoy:
How to Teach Your Child to Read
Best Chapter Books for Beginning Readers