Anyone else have trouble finding gifts for men? I'll admit, I've always struggled with this, so I called in an expert for this gift guide…my husband Jeremy! He suggested gifts for all types of guys…the fixer upper, the grill master, the outdoors man, the auto repairman, and then just some fun things for the guy who seems to have everything!
I don't think I'm going to struggle this year with this list in my pocket! So, let's dive in! Here's 12 gift ideas for the men in your life!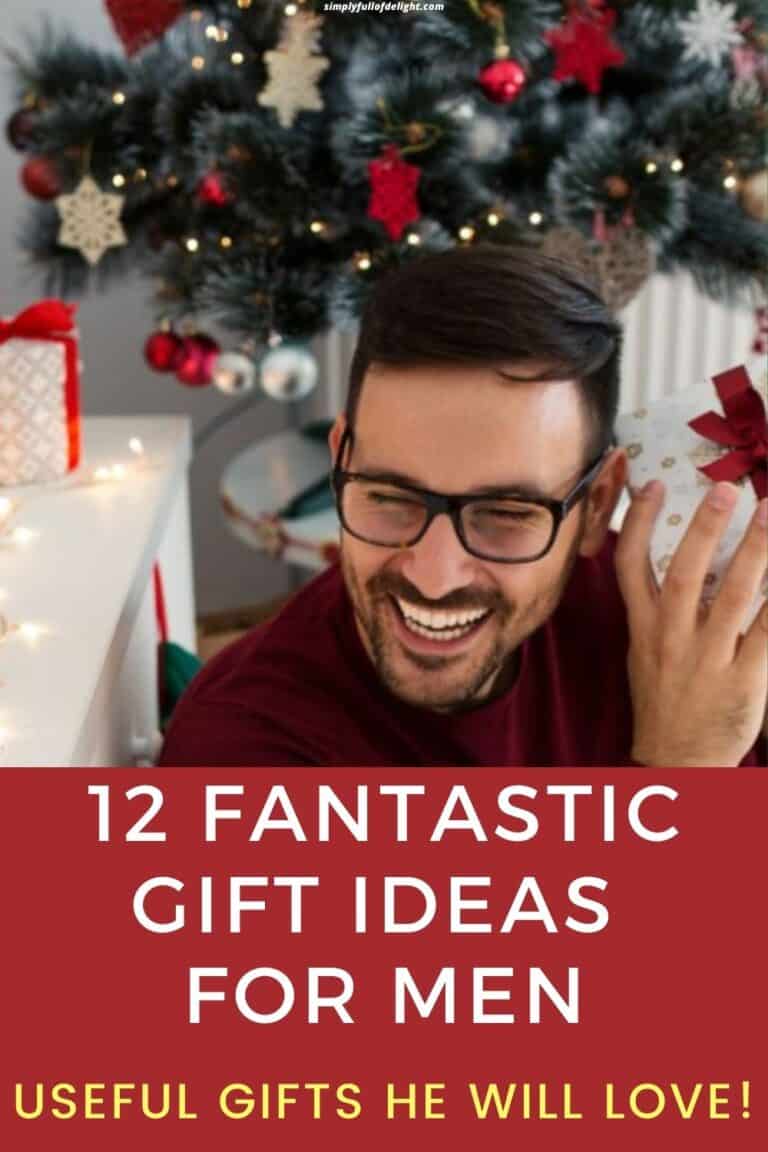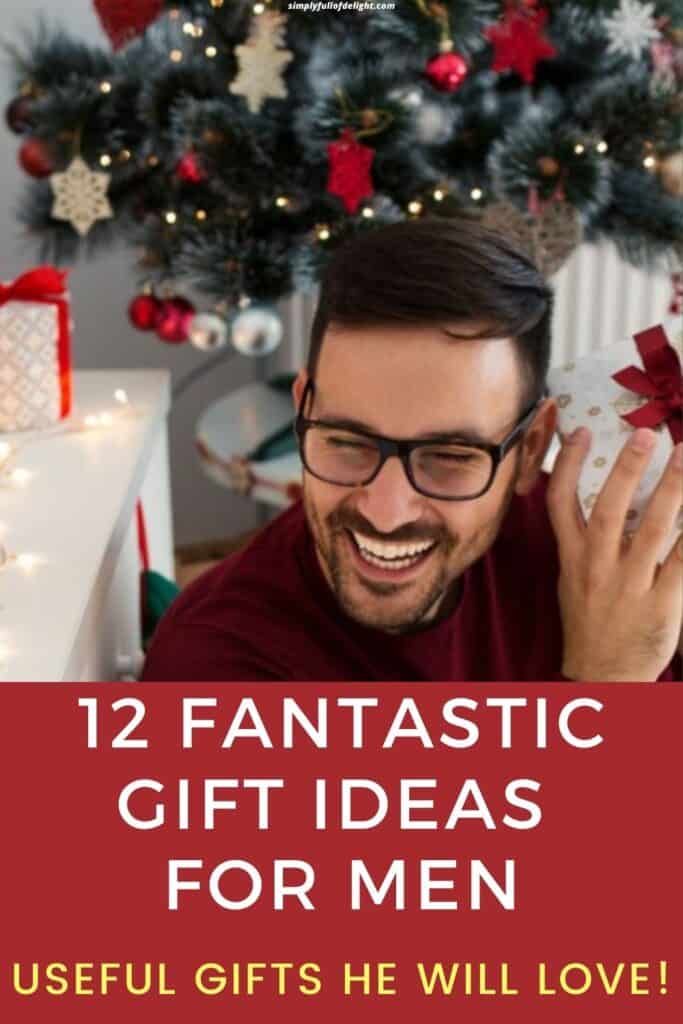 Disclosure: This post contains Amazon affiliate links. If you click on the link and purchase an item, I will receive an affiliate commission.
1) Rechargeable headlamp
This rechargeable headlamp is at the top of the gifts for men list for a reason. It's so versatile! My husband has used his headlamp for home improvement projects and auto repairs, but it would also come in handy while hiking, camping, fishing, or walking property in the dark.
2) A Car Tool Kit
This Car Tool kit is on my husband's wishlist this year. If you are handy or not, it's nice to have a box of tools in your car so that you have what you need, when you need it. You never know when you might need a tool when you are away from home.
3) Perky Jerky Variety Multi-Pack
This Perky Jerky Variety Multi-Pack is the perfect gift for the guy who has everything. Consumable gifts are a treat, and this one is sure to please! Who wouldn't want delicious jerky?
4) Small Flashlights – 5 pack
These ULTRAFIRE Tactical Small Flashlights with Adjustable Focus Zoom are a great gift for anyone. Our family keeps one in every vehicle and several in our cabinet as they come in a set of 5! These are the perfect brightness and are super compact, so you could easily stow one anywhere.
5) Omaha Steaks
Omaha Steaks sell amazing steak packages. Some include sides and dessert, while others are all meat. Any carnivore, would love to open this up on Christmas and be surprised with some great meat to throw on the grill.
6) Meat Thermometer
ThermoPro Digital Instant Read Thermometer – If he's looking to grill the perfect steak, or likes to use a smoker, this thermometer will help him get great results every time!
7) Grills
If you are looking for a grill that will last, check out a Weber Grill. These are just plain better quality than the average grill and he will get amazing results every time. If you are looking for a grill that he will want to fire up in the dead of winter, this is it!
8) Smoker
If he enjoys grilling, then he will love smoking meat. The Traeger Pellet Grill and Smoker allows you to produce easy, consistent results every time. He can make smoked chicken, ribs, brisket, and pulled pork any time he wants. Some smokers need constant adjustments, but with this one you can set it and forget it. Another model to try out is the Pit Barrel Cooker. My husband has one and loves it!
9) Corn Hole Set
A Corn hole set is a fun idea for the man who has everything. It's great for cookouts, family reunions, parties, and spending time with the kids. Or you can grab one in a tailgate size.
10) Hammock
The Wise Owl Outfitters Hammock is great for relaxing outdoors. Perfect for the guy who likes camping, hiking, and being outside.
11) Backpack
The G4Free 35L Hiking Backpack is the perfect day pack. It's lightweight and water resistant, perfect for theme parks, hiking, and more. This is the backpack we used for our Disney trip.
12) Mini – Remote Control Drone
This Remote Control Quadcopter is a fun gift for any guy. It's a great drone for a beginner because it's easy to fly. It's fairly durable and has great reviews. Great fun to play with at picnics, cookouts, and parties.
I hope you find the perfect gift for every man on your list this year!
Other articles you might enjoy:
Gifts for Him – Unique Etsy Gifts for Men