If you have a budding artist in the family, or really just any kid in preschool or elementary school, you probably have an overabundance of kids' artwork! Here's 10 incredible creative ways to display kids artwork!
As a mom of 4, the artwork in my home is overwhelming at times! I'm always looking for ways to display art in a cute way that is also functional.
One of the benefits of showcasing children's artwork is that it's an easy way to boost kids' confidence and self-esteem. According to Kids Health, when we take steps to build up our kids' confidence, this helps them try new things, try their best, try things again, and cope with mistakes.
I reached out to my fellow bloggers to see what kinds of ideas they had for what to do with kids artwork, and boy did they deliver!
Here's some great ways to display all of that amazing artwork kids make!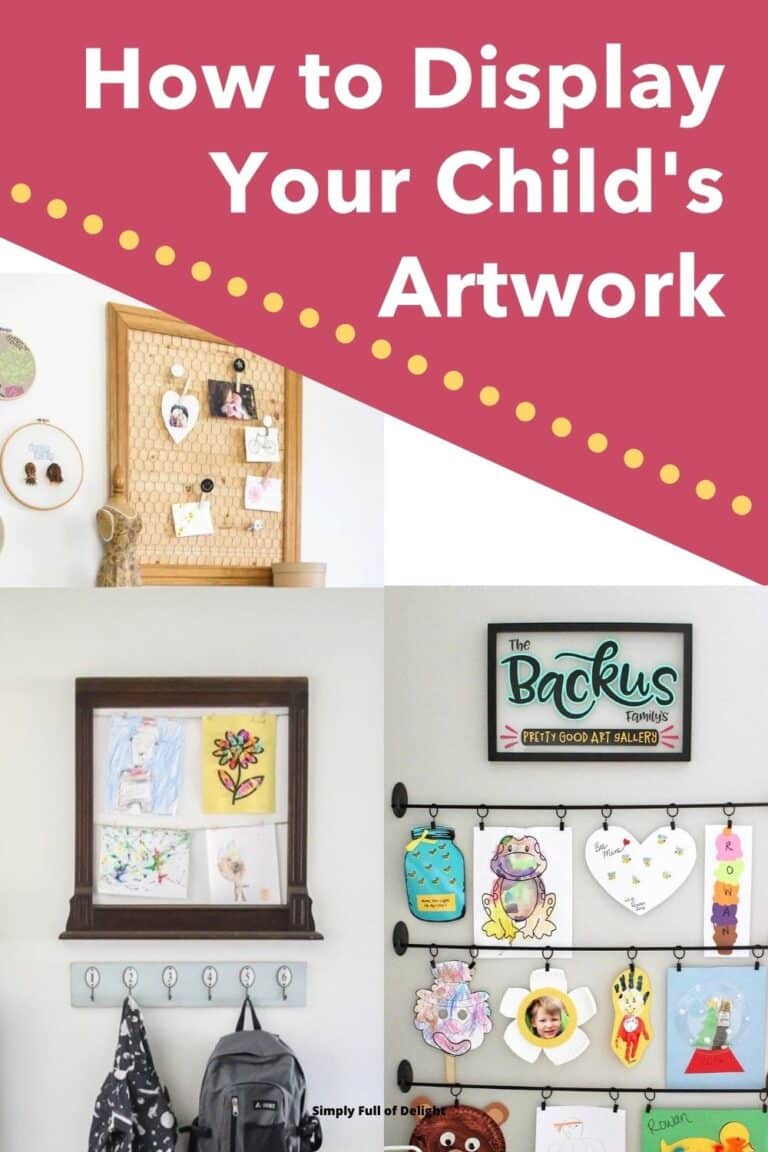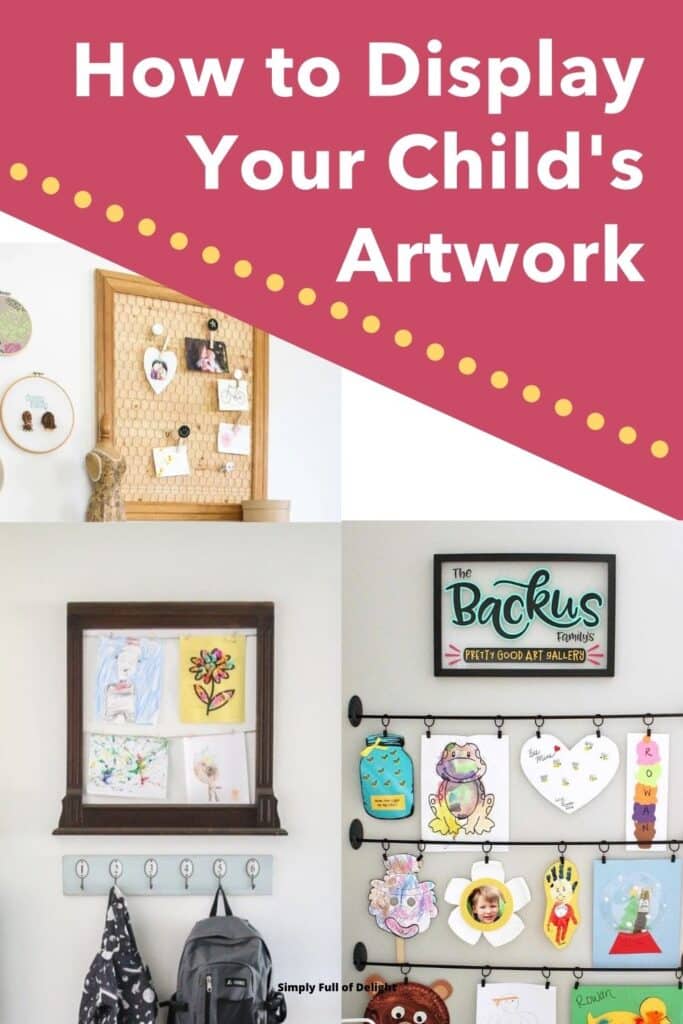 1) DIY Kids Art Display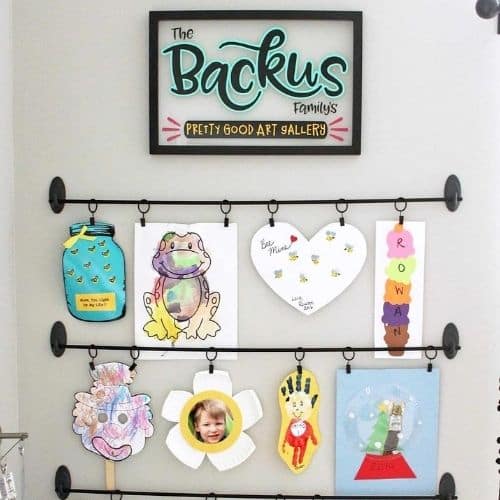 This incredible DIY Kids Art Display is by Where The Smiles Have Been. This DIY project is inexpensive, simple, and a no damage option for your walls!
I love that you can easily change out the artwork over time and it looks fantastic!
2) DIY Dowel Rod Frames for Your Children's Artwork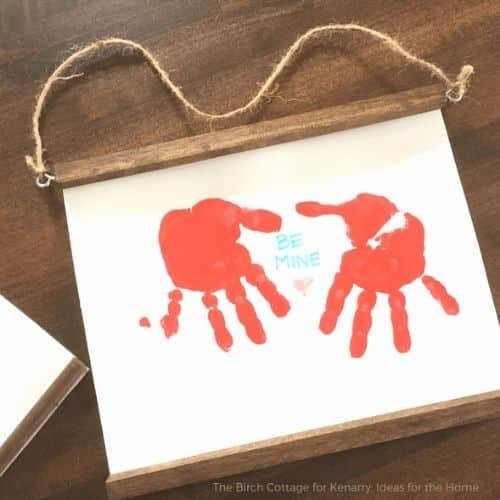 These DIY Dowel Rod Frames for Your Children's Artwork are by The Birch Cottage for Ideas for the Home by Kenarry®.
These amazing frames take children's artwork up a notch and turn it into a timeless piece that can be displayed on any wall in your home.
This kids art display frame would also make a great gift idea for grandparents or your spouse!
3) Kids Artwork Banner
Parents know that if you have a creative kids, you have a LOT of artwork on hand. This Kids Artwork Banner by Family Focus Blog is a unique way to display kids art.
This simple banner tutorial is a great way to display artwork from toddlers as you can literally cut down on the giant pile of art to create something functional and fun!
4) DIY Memo Board with Chicken Wire – Artwork Display Ideas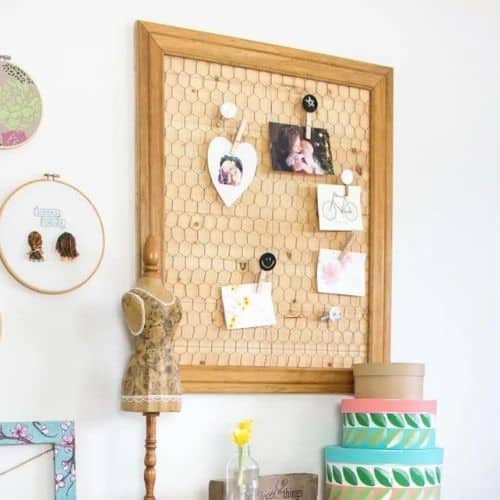 This DIY Memo Board with Chicken Wire is by Sustain My Craft Habit. Display children's artwork on this super cool memo board!
This awesome childrens artwork display board brings a fun Farmhouse Inspired vibe to your home and much need organization to your kids' artwork area.
5) Turn Kids Artwork into Magnets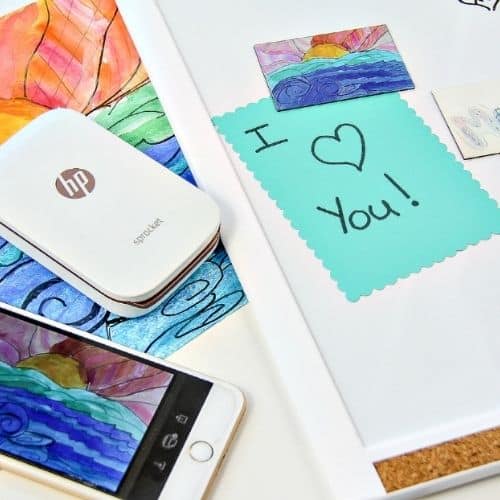 Turn Kids Artwork into Magnets with this cool tutorial by Tonya Staab.
If you are overwhelmed by what to do with kids artwork, you'll love this!
Get techy and shrink those kids' projects into miniature versions and use them as magnets!
6) Create a Gallery Kid Artwork Wall
This amazing Gallery Wall Idea is from Frugal Coupon Living.
Framing kids art fills your home with precious memories and gives the kid art projects a more sleek finish.
Imagine the pride on your child's face when they see you have framed their artwork!
7) Kids Art Display Wall
This Awesome Kids Art Display Wall is by The Organized Mama.
I love that this is a beautiful way to display children's artwork while also being really simple to change out the art pieces over time!
The clothespins are a stroke of genius to make changing the display fast and easy!
8) DIY Pallet Kid Art Display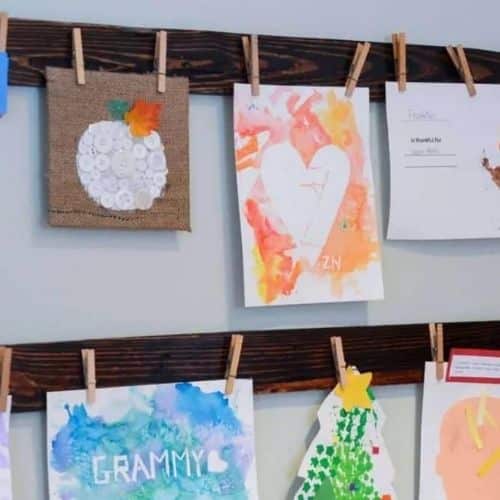 This beautiful DIY Pallet Kid Art Display is by The DIY Nuts.
I love how this idea combines reusing something simple like a pallet and unexpectedly changes it into a gorgeous functional piece.
This artwork display idea is super practical as well, as you can switch out the artwork fast and easy with the clothespins!
9) Charming Art Display – Kids Artwork Display Ideas
This incredible Charming Kids Artwork Display Idea is from Lovely Etc. With just a few simple materials, you can create an adorable kids art display frame.
I love the simplicity of this piece as well as how it upcycles old items to make something new and amazing!
10) Shadow Box Art Display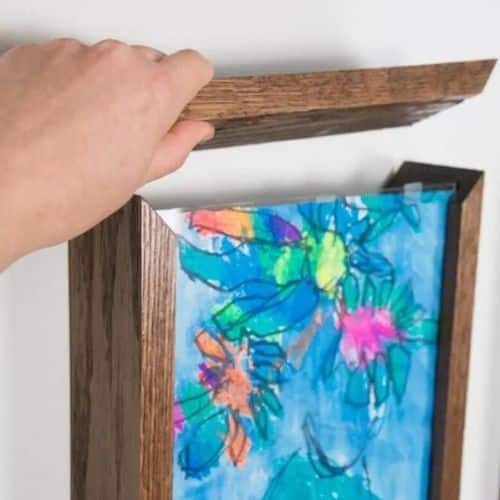 This Shadow Box Art Display is by The DIY Nuts.
If you are looking for a solution for what to do with kids artwork in large quantities, this shadow box is a great idea.
You can display one picture, while storing multiple pictures within the shadow box. What a cool idea!
I hope you found some creative Ways to Display Kids Artwork! Drop a comment below and let me know your favorite idea!