With Easter just around the corner, my kids are excited to start making some Easter crafts. Here's an Easter Bunny Craft for Kids that is sure to delight even the youngest crafters!
This cute bunny craft is made by tearing paper and gluing it to a bunny shaped template. It's simple and easy, and oh so cute!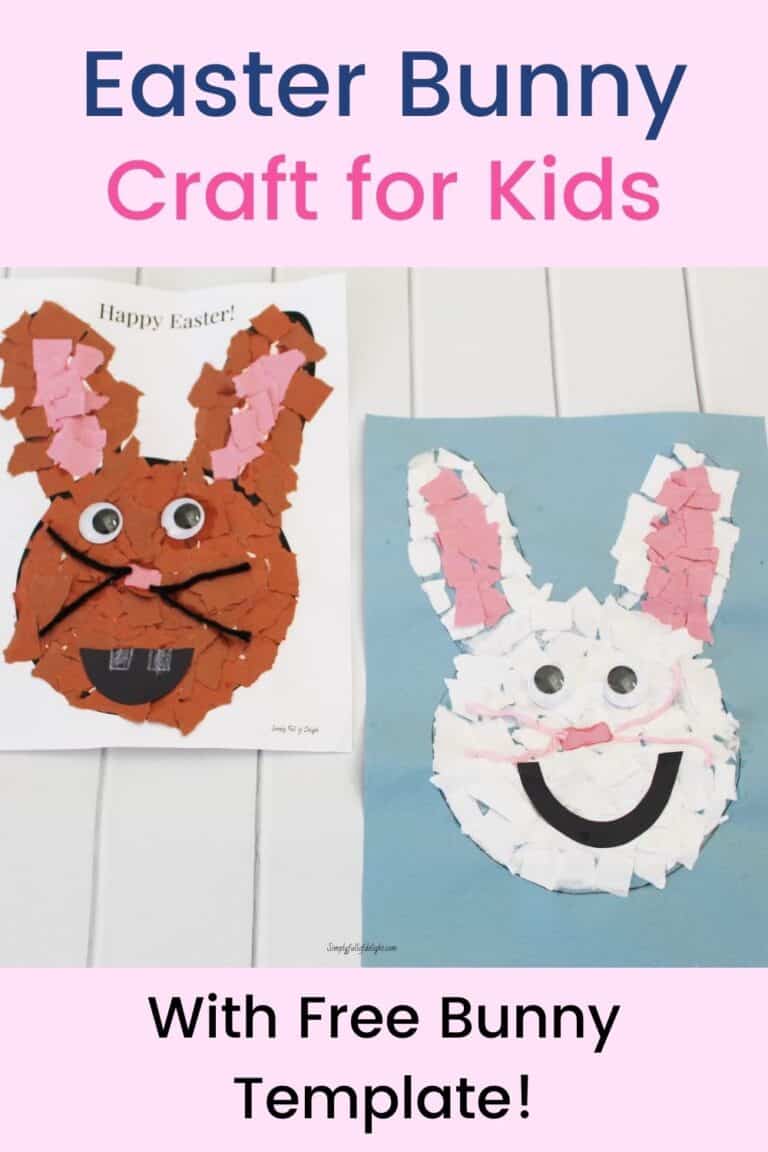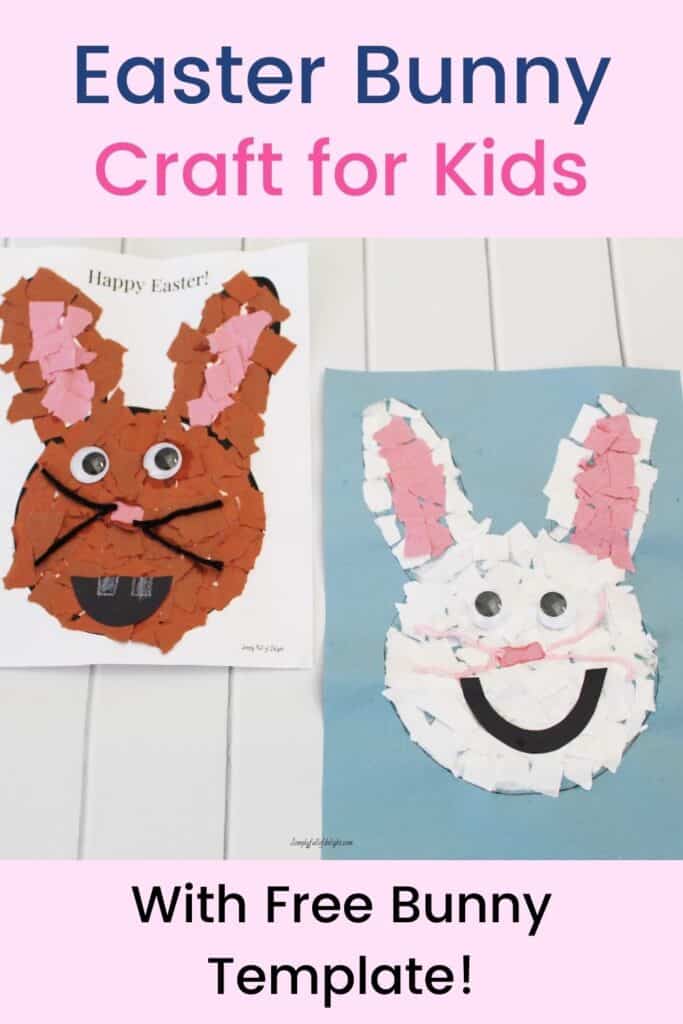 Disclosure: As an Amazon Associate I earn from qualifying purchases at no additional cost to you.
This Easter craft is perfect for preschoolers, kindergarteners, and lower elementary, although older kids may enjoy doing it as well!
But first:
Why is Tearing Paper Good for Kids?
According to The OT Toolbox, tearing paper is great for building fine motor skills. It helps kids develop hand strength, hand-eye coordination, and helps them build those grasping skills needed to write, button, and zip.
In addition, if you parent a child with anger or control issues, paper tearing can be therapeutic. It can help get out some of their frustrations and anger.
As a foster parent, I parent kids from hard places. One of my kids consistently struggles with control, so we use paper tearing projects and art to help release some of that built up tension. (Sensory bins and play dough can also help kids manage their emotions).
Alright! Now that we know the benefits of a paper tearing art project, let's get started on our bunny craft!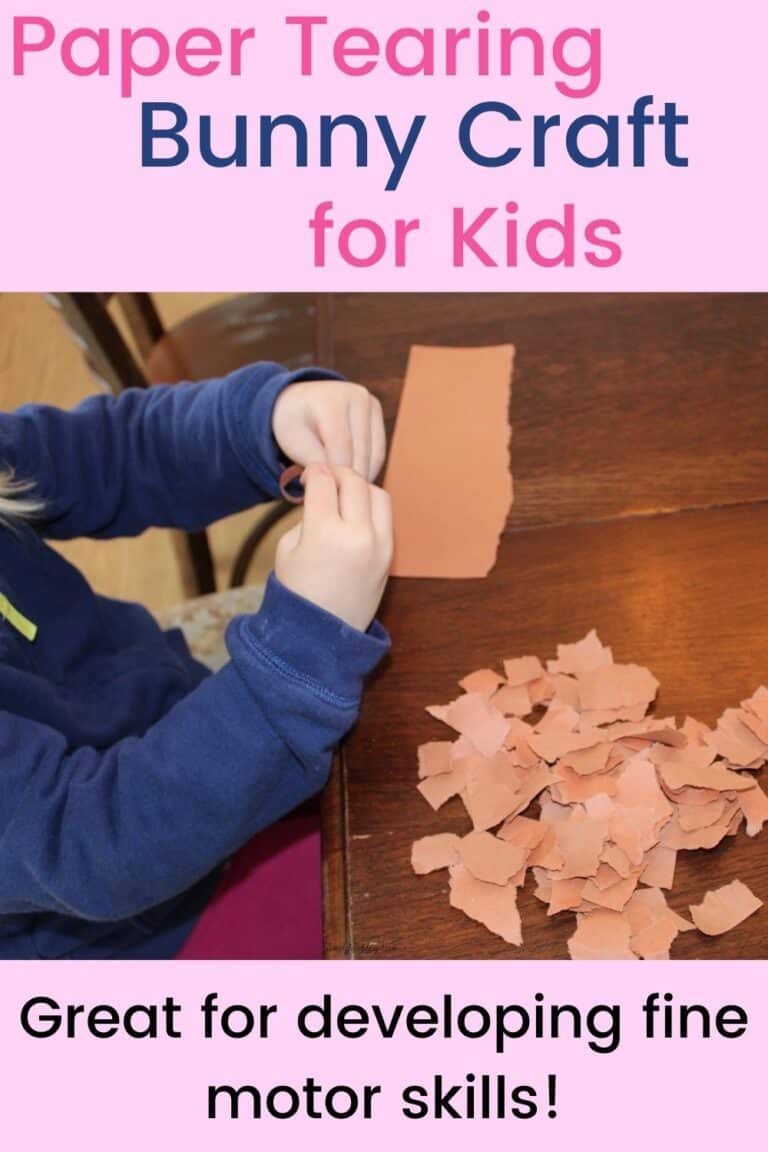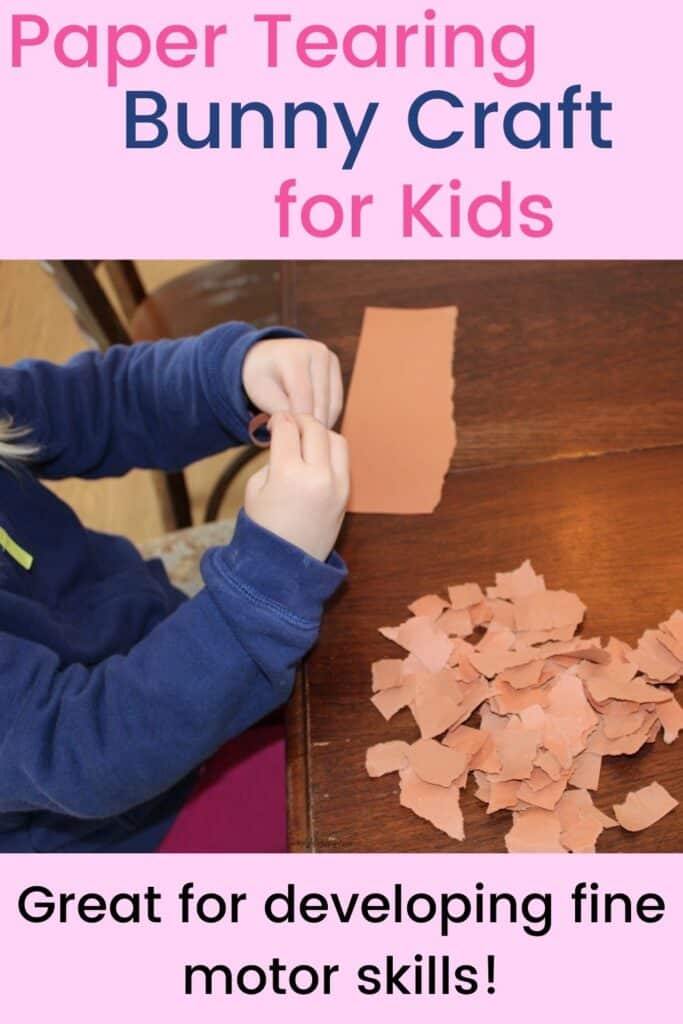 Supplies for this Easter Bunny Craft for Kids
You will need the following items to make this Easter bunny craft:
– Construction Paper (We used white and pink for one bunny. On the other one, we used brown and pink. We also used black paper for the mouth).
– Elmer's Glue
– Printed Bunny Template
– Googly Eyes
– Yarn (for the whiskers).
How to make an Easter Bunny with Paper:
First, print out your bunny template. Depending on the color of your bunny, you may wish to trace around the template onto a colored piece of paper. Or, you can simply print the template on a colored sheet of paper.
Next, have your child tear the construction paper. Encourage them to tear it into small pieces. They will need a whole sheet for the bunny (white or brown) and about a half-sheet of the pink. Encourage them to keep the colors separate.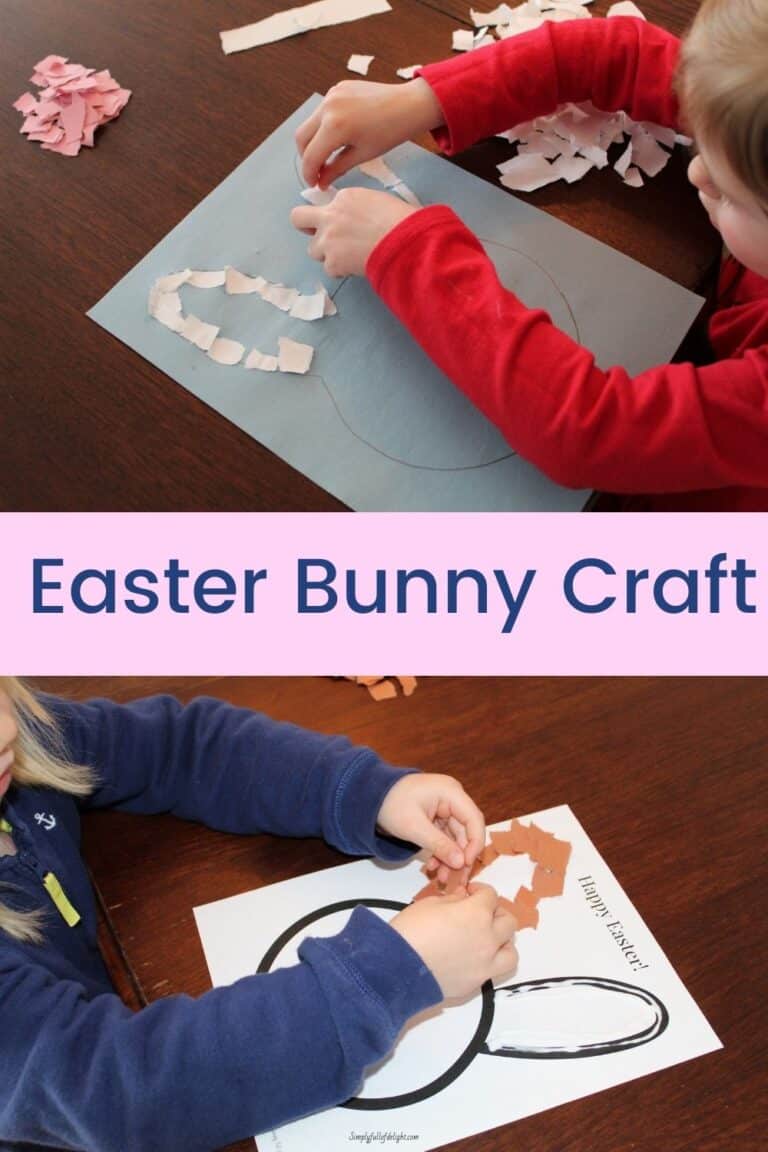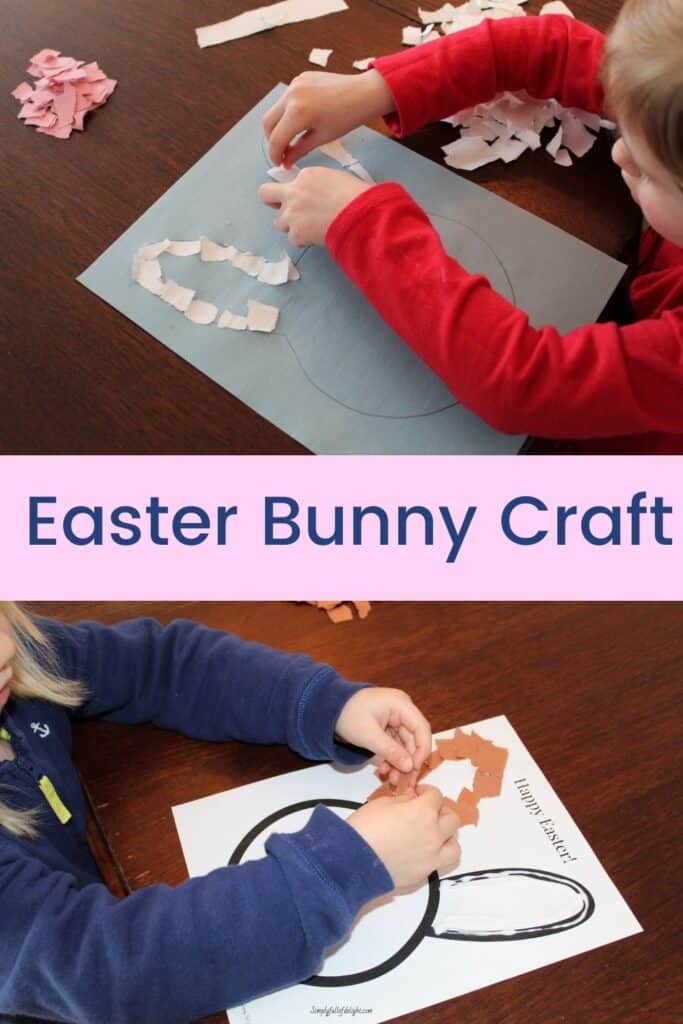 Add some glue to the bunny template, one section at a time.
We started by outlining the ears. Then, we added pink to the middle of the ears.
Next, we moved on to the head and filled it with white (or brown).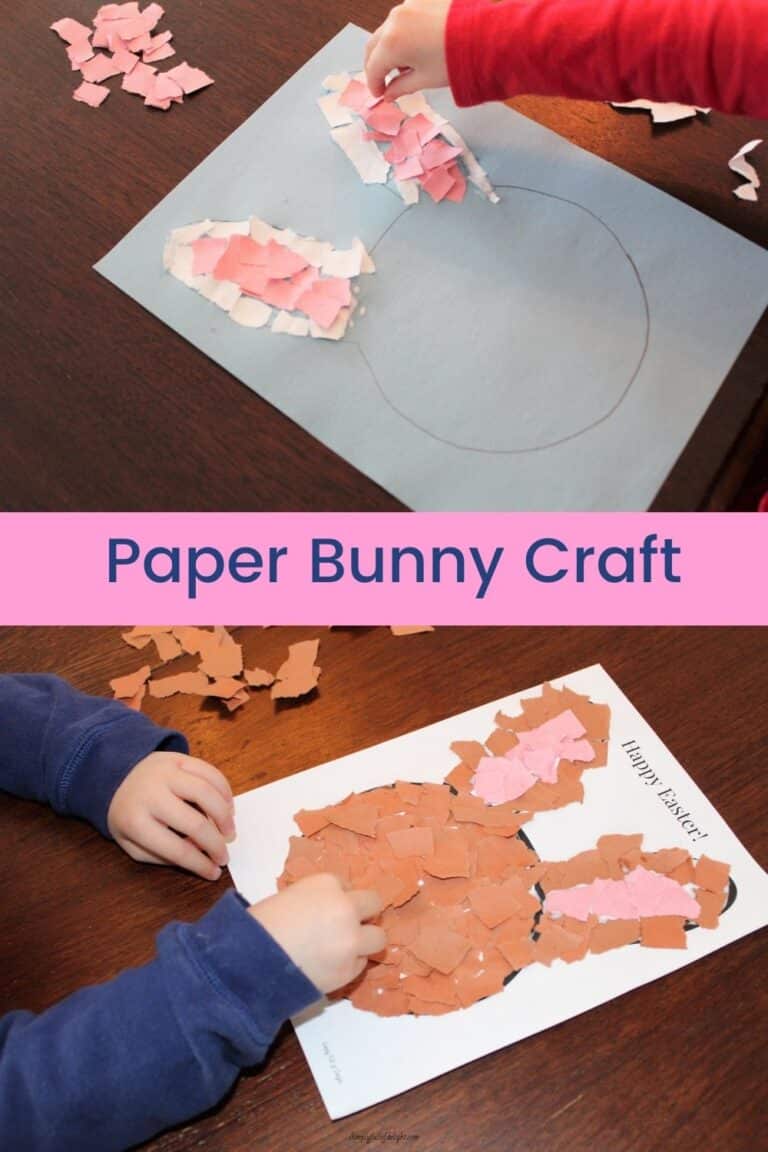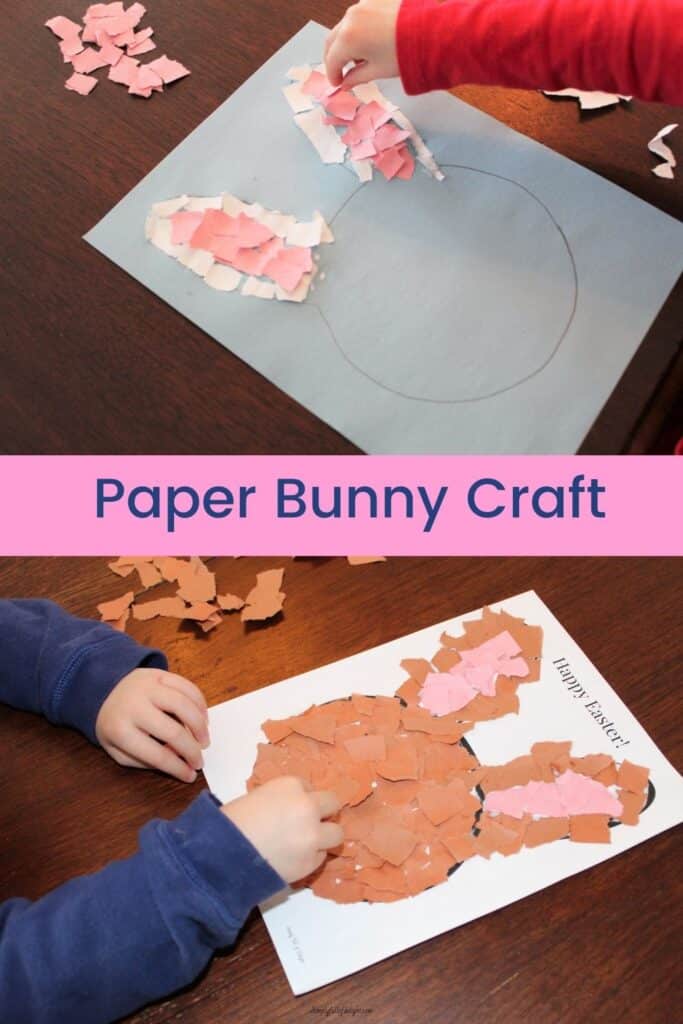 Once your bunny is filled with paper, add details to the face. We used googly eyes, yarn for the whiskers, and we cut out noses and a mouth from construction paper. Feel free to get creative and use fun items from your crafting bin to decorate your bunny.
One of my girls decided to draw on some teeth to her bunny's mouth!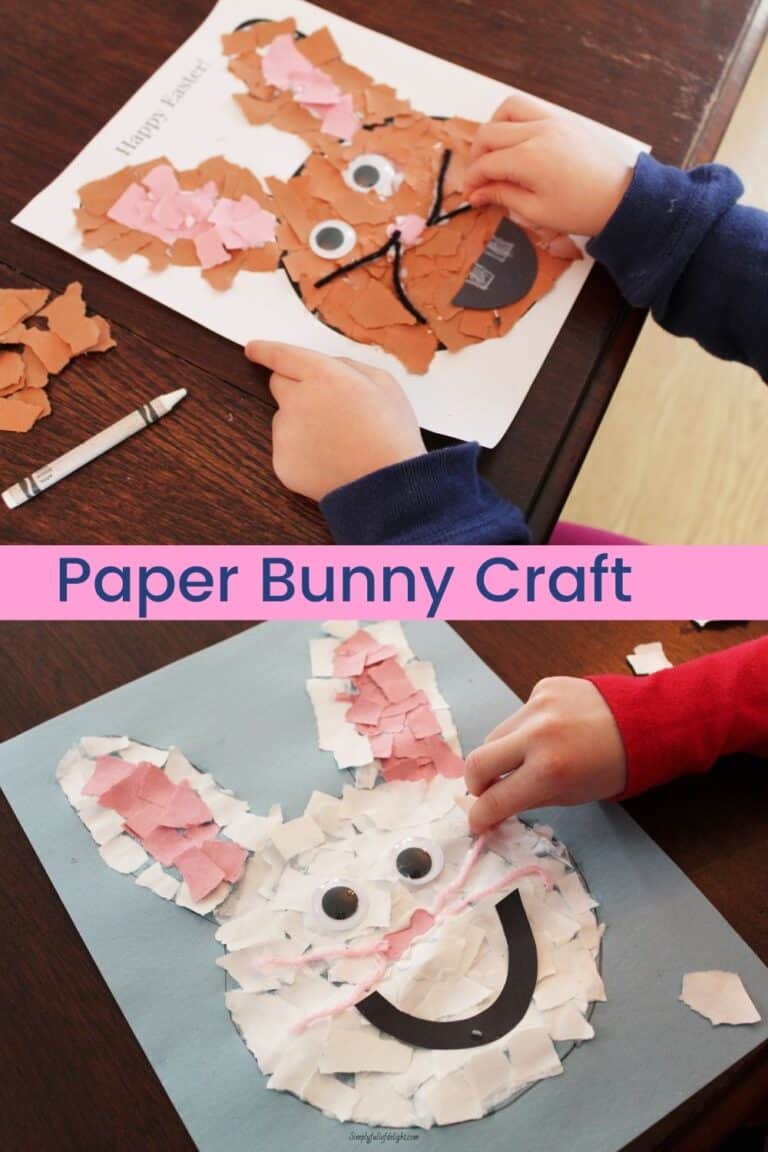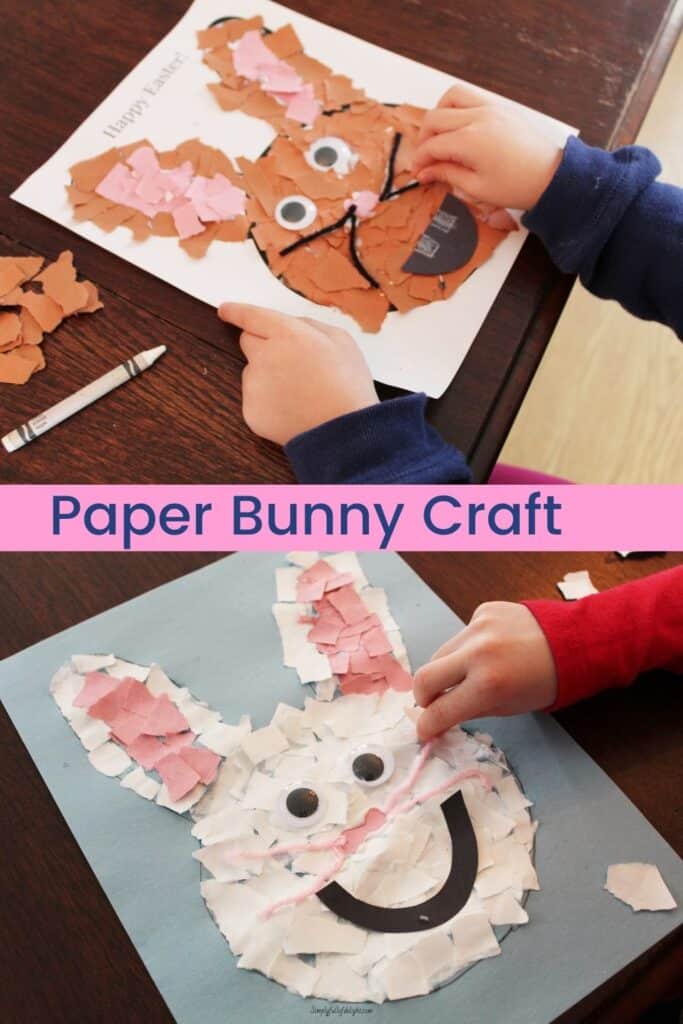 Paper Bunny Craft
I hope you enjoy making this Easter Bunny Craft for Kids! If you are looking for more fun Easter crafts, check out this Yarn Wrapped Carrot Preschool Craft.
You can also find more Easter Crafts for Kids here. If you are looking for Easter Coloring Pages and Activities, there are some Free Printables here.
Free Bunny Template
To grab your free Bunny Template, enter your email below. You will gain access to this free template, plus many other free crafting templates in my Resource Library.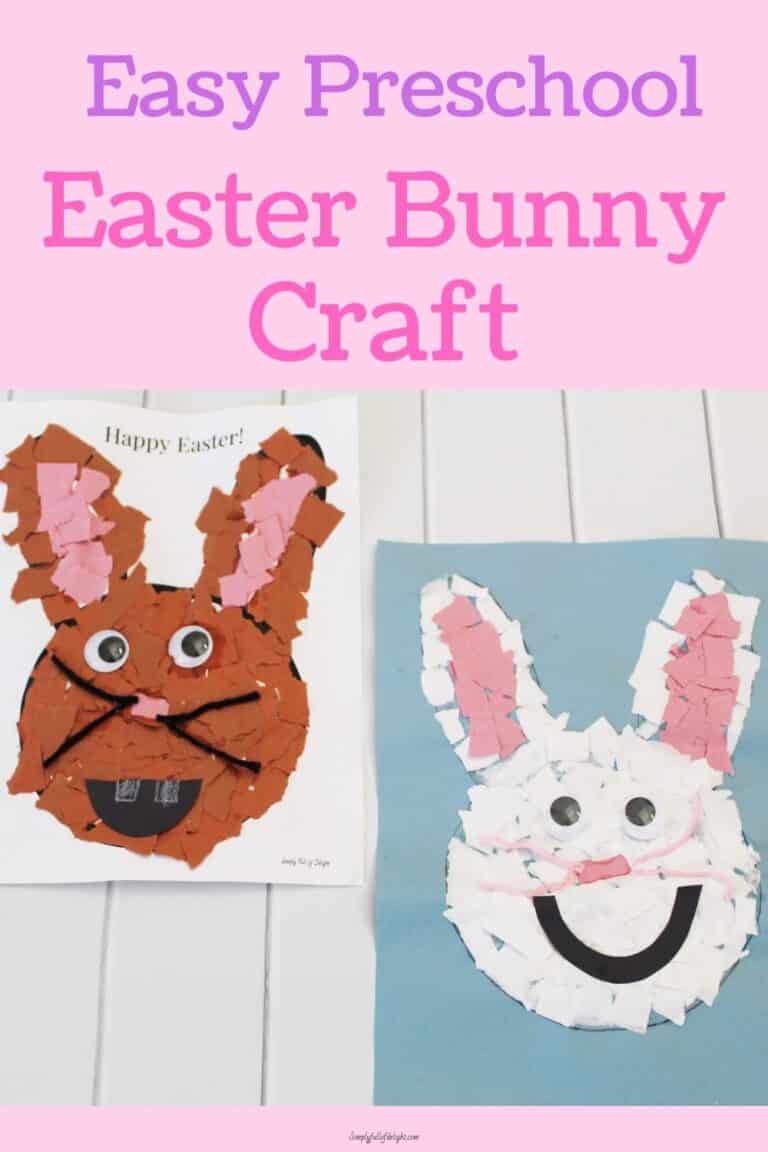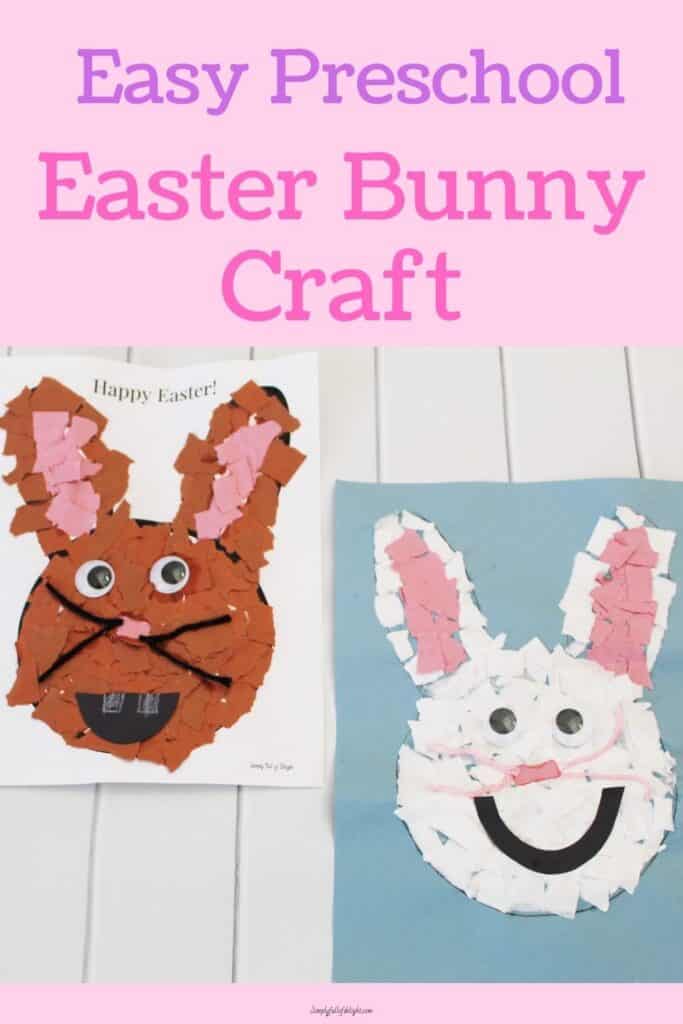 Other Easter Articles:
Preschool Carrot Craft (with Free Carrot Template)
29 Best Children's Books about Bunnies
Free Easter Coloring Sheets and Activities